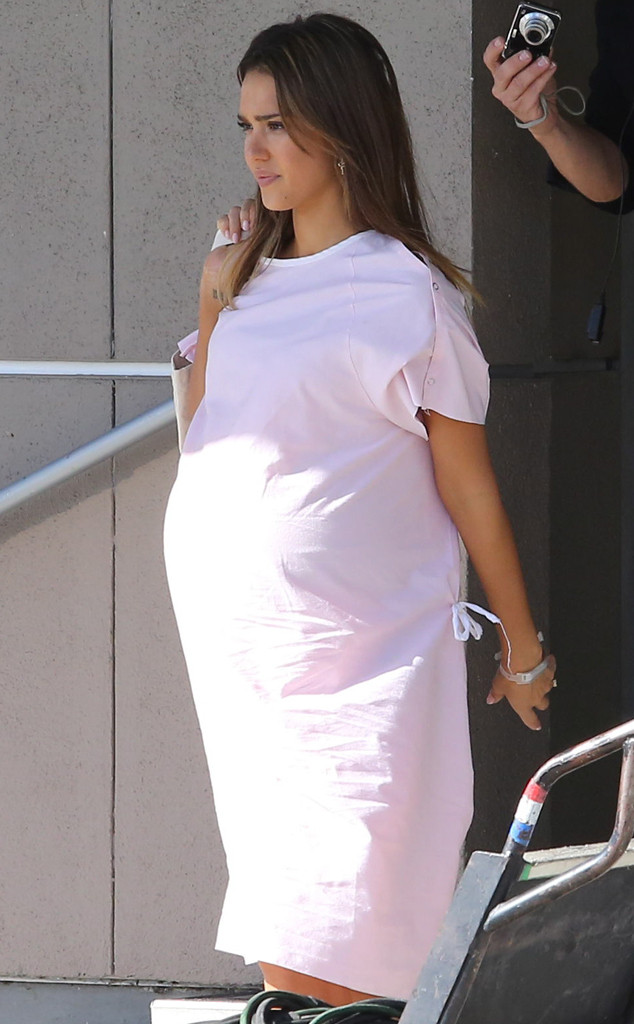 Ionu-Blitz-Awds-Kmm/X17online.com
Jessica Alba's got that pregnancy glow—but in this case, it's due to a prosthetic belly and just the right amount of sunlight.
The stunning actress was snapped looking extra (baby) bumpy on the set of her upcoming movie How to Make Love Like an Englishman in Malibu earlier today.
Alba sported the massive fake pregnancy belly while wearing a pink hospital gown—suggesting that her character may have been in labor during today's shoot—and seemed extra cozy in comfortable boots while carrying a tote bag and bright pink water bottle.