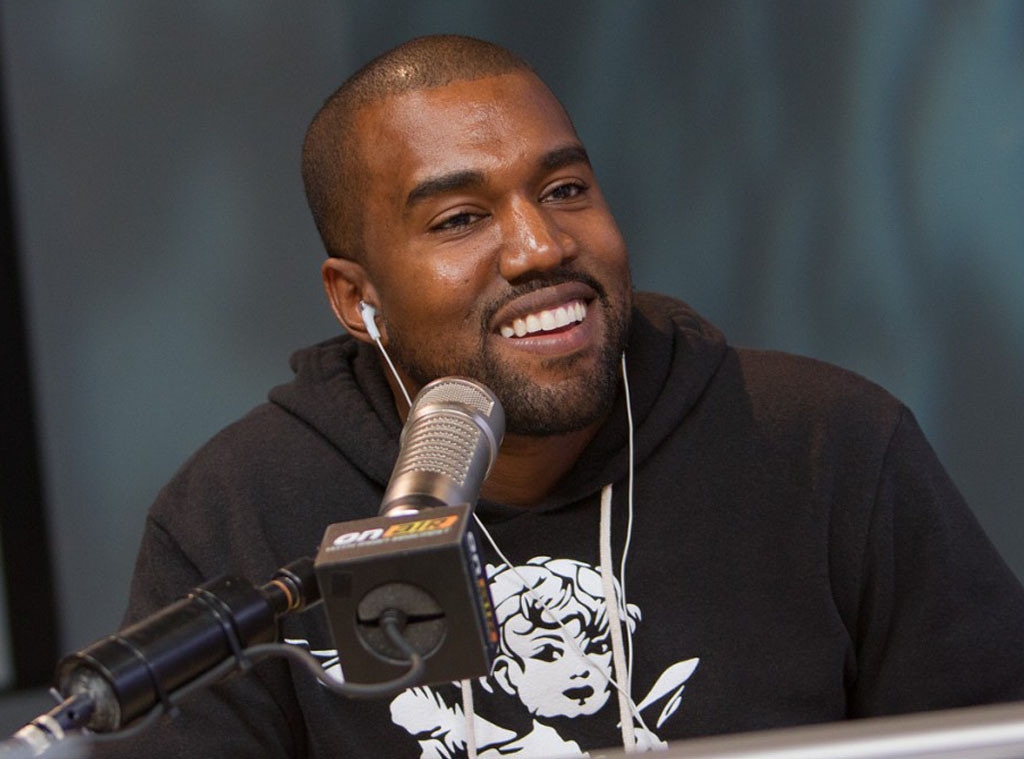 Sadao Turner / Ryan Seacrest Productions
Kanye West is nothing if not a fountain of honest opinions.
Four years after infamously interrupting Taylor Swift in the middle of her acceptance speech for Best Female Video at the 2009 MTV Video Music Awards, the Yeezus artist still believes that his heart was in the right place—though he does admit that he himself probably shouldn't have been on that stage.
"You know what? I would not want some crazy drunk rock star cutting my daughter off also," he admitted this morning on Ryan Seacrest's KIIS-FM morning show, the seeming admittance that he was drinking adding to the lore from that moment.
"But," West added, "my daughter would 100-percent also be like, 'Yes Beyoncé did have the best video.' That's what my daughter would do!"
Beyoncé, who ultimately did win Video of the Year for "Single Ladies (Put a Ring on It)," graciously invited Swift onstage during her speech so that the younger singer could enjoy another moment in the spotlight.
Asked if he ever directly told Swift that he was sorry, West—who did publicly apologize multiple times, including via Twitter (a good conduit for positive vibes as well as the other kind sometimes)—told Seacrest that he did talk to the Speak Now artist "right before she was going to do a song based on it."
He also tried to get her on the phone right after the incident, West recalled, but her camp "wouldn't get her on the phone and we were trying to do all this Oprah stuff because it's all this media blitz  with the perception [toward him] like, 'Oh my god! Your career is over.'"
Jay Leno actually scored the repentant West as his first guest on his short-lived primetime talk show the day after the VMAs, and the rapper said he was "ashamed" of what he had done—his third public apology within 24 hours. He apologized the first two times on his blog, deleting one that he wrote in all caps and then writing another, "I feel like Ben Stiller in Meet the Parents when he messed up everything and Robert De Niro asked him to leave. That was Taylor's moment and I had no right in any way to take it from her. I am truly sorry."
While no one ever asked him to leave, and he certainly didn't go anywhere, West admitted to Seacrest that he felt that he was as good as finished if he didn't carry on artistically with the highest of standards.
He said that My Beautiful Dark Twisted Fantasy, which he recorded in Hawaii after the VMAs, was perhaps his favorite of his own projects—and that's no coincidence. 
"And what it was, if we're talking about being a perfectionist, I'm not here to really try to attempt to do perfect work, I'd rather challenge people with things that are imperfect," West explained. "But because of the perception I was under after the Taylor Swift incident, the only way for me to somehow buy my affection of the public back was to deliver an absolutely perfected product.
"So if you listen to My Beautiful Dark Twisted Fantasy, that's the closest thing to a perfected album. So it's like, I know how to make perfection, I just don't want to. I want to rip the jeans!"