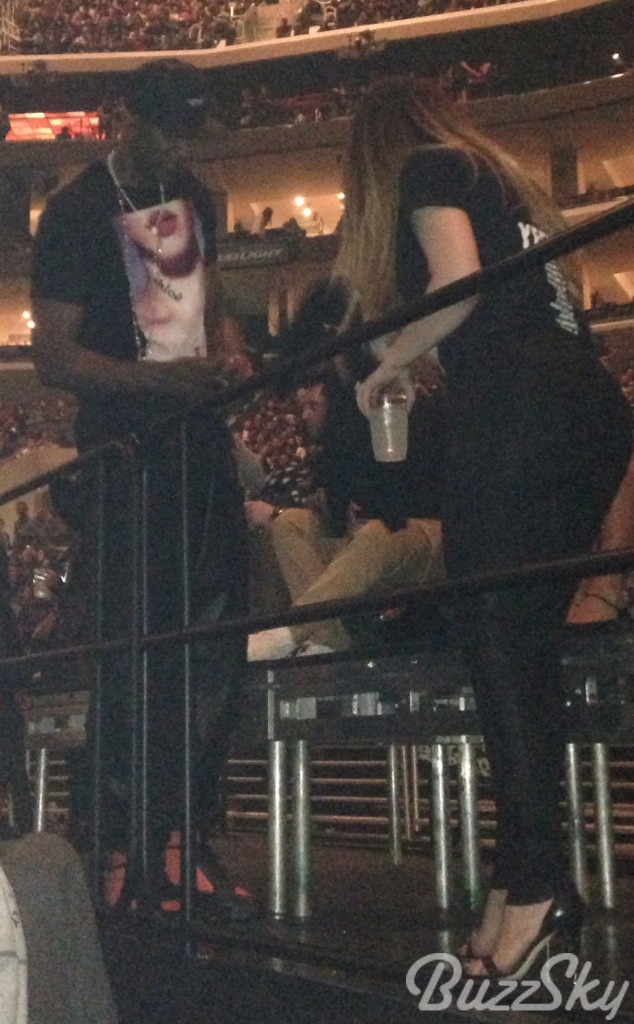 BuzzSky.com
Things seem to be going well between Khloé Kardashian Odom and Lamar Odom.
After getting rocky in August, it looks as though the married couple are trying to make things work, and were even spotted dancing the night away together at Kanye West's concert in Los Angeles last night.
E! News confirms that the NBA star drove separately to the event but spent the entire night with the Kardashian family and friends in the VIP section. An eyewitness tells us that Lamar looked very happy, and although there was no PDA action between the pair, they remained by each other's side, enjoying the music and dancing to the beat, until the end of the show.
E! News exclusively learned earlier today that the duo was meeting up secretly in hopes of saving their marriage, however, another source tells E! News exclusively that the twosome definitely still care about each other, but the status of their relationship is still the same.
"She still loves him, but they're still not back together," the insider tells us. "He's not an enemy, the family still cares about him, so it's not a surprise he was there last night—but at the end of the day, I don't know if he and Khloé are going to be able to move forward."
 
The source adds, "Right now, they're still living apart. Nothing has changed about their status."
Earlier, E! News learned that "they have been spending an increasing amount of time together," and that "at one time it seemed like a reconciliation was impossible and divorce was inevitable. Things may have turned a corner."
While Odom is focused on maintaining his sobriety and playing professional basketball again, his first priority is to make sure things get back on track with his wife. "He has never stopped loving Khloé. He adores her," the source tells E! News. "And he wants to prove to her that he is the same person she married."