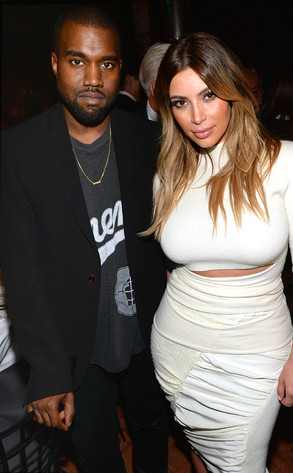 Courtesy of Michael Buckner/WireImage
Kanye West may come off as super confident 99 percent of the time, but the 36-year-old rapper admits to having lots of pre-engagement jitters before proposing to fiancée Kim Kardashian just over a week ago.
"I was nervous," Kanye admitted to Ryan Seacrest this morning on his radio show. "I was actually talking to her cousin. I was like, 'I don't know, what do you think she's going to say?' I'm not arrogant about love and feelings at all. I'm confident in the work I put so much work in to but this is someone else's feelings."
"You never know what someone else may feel at the time," he continued. "I just knew I wanted her to be my girl for a long time."