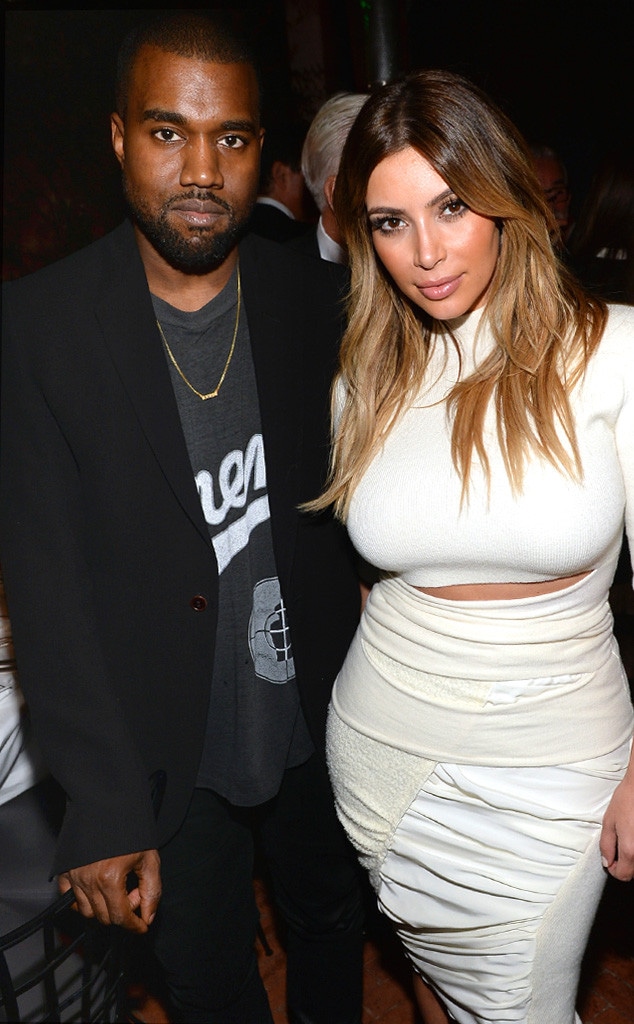 Courtesy of Michael Buckner/WireImage
Kanye West may come off as super confident 99 percent of the time, but the 36-year-old rapper admits to having lots of pre-engagement jitters before proposing to fiancée Kim Kardashian just over a week ago.
"I was nervous," Kanye admitted to Ryan Seacrest this morning on his radio show. "I was actually talking to her cousin. I was like, 'I don't know, what do you think she's going to say?' I'm not arrogant about love and feelings at all. I'm confident in the work I put so much work in to but this is someone else's feelings."
"You never know what someone else may feel at the time," he continued. "I just knew I wanted her to be my girl for a long time."
As for how Kanye kept the big birthday party proposal a secret, the rapper dished, "I just didn't tell anybody. Everybody that came in just thought it was a surprise party. So, of course, I didn't tell her that anybody was coming in, and she knew I was going to do something for her birthday."
He went on, "So as soon as [Kim] heard the Lana [Del Ray] song playing, she just figured I was going to have Lana sing and we were going to have dinner. Because at a certain point she just knows I'm going to do something turnt up. So she was expecting something awesome."
Kanye says "the ring was four hours old from when I put it on her finger." "I had to pick it up in L.A. [before]," he said of the 15-carat diamond stunner. "I was working on it for a while. I was working on it with four different jewelers."
And don't think Kanye is going to sit back and let Kim do all the wedding planning. "I will be very involved," he dished to Ryan. "Or I want to pick who is going to be in charge. I'd like to get the people who do the Chanel shows [for the wedding]."