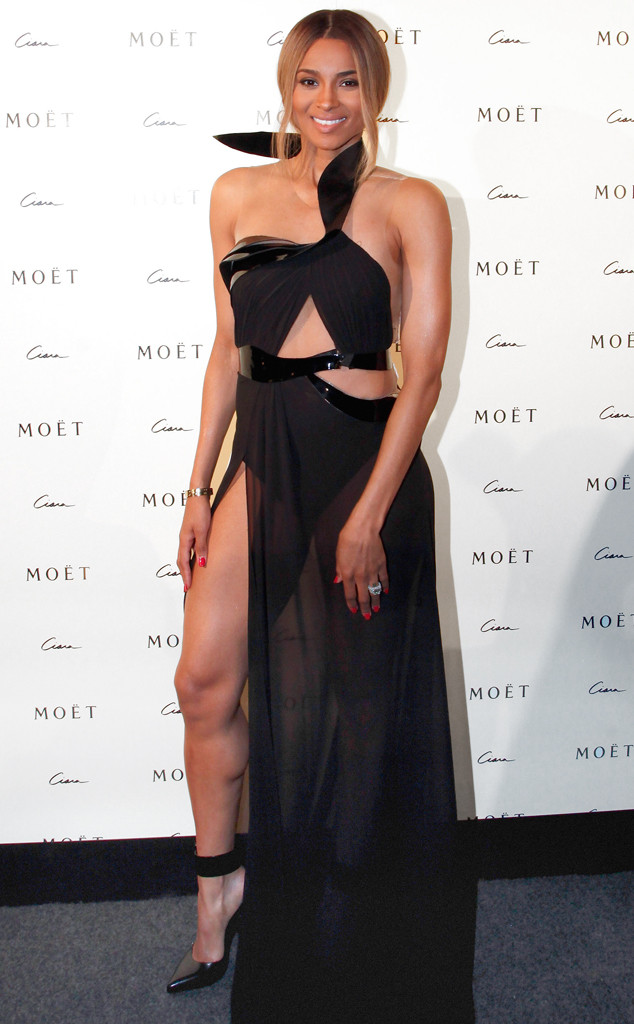 Bob Levey/Getty Images for Moet & Chandon
We don't know much about sports, but we know a "hat trick" means three goals in one game, which is the least of what Ciara's look can claim.
The "I'm Out" singer is never one to shy away from body flaunting fashion, but this Alon Livne gown (if we can even call it that, given how little fabric there is...) may be the furthest she's ever gone. We count three elements of sexy style in the one barely there design: see-through fabric, a massive leg slit, and peep holes everywhere!