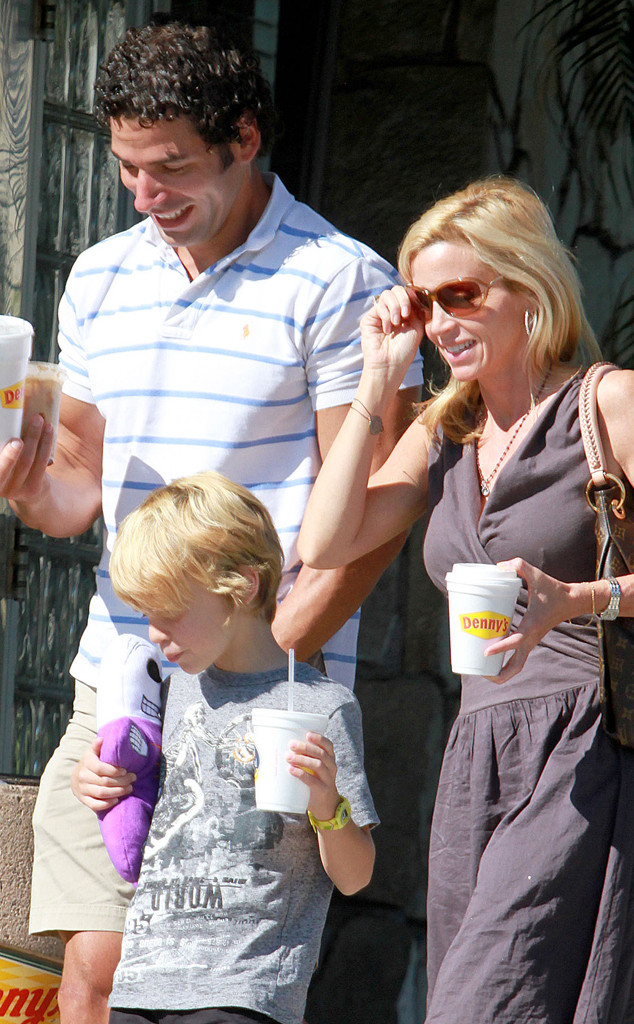 MoVi Inc. / Splash News
Former Real Housewives of Beverly Hills star Camille Grammer has obtained a restraining order against her boyfriend Dimitri Charalambopoulos after claiming that he abused her in a Houston hotel room where she was recovering from cancer surgery.
In documents obtained by E! News, Camille explains that on Oct. 16 around 1:40 a.m. a woman began texting and calling Dimitri.
An argument then stemmed from the frantic woman's phone calls between Camille and her Greek boyfriend.
But the couple's fight escalated rather quickly and became physical. Camille explained in the document that she tried to call someone for help, but her phone was smashed by Dimitri.
In the report, she claims that he grabbed her by her hair, smashed her face and pulled out clumps of hair during the physical altercation.