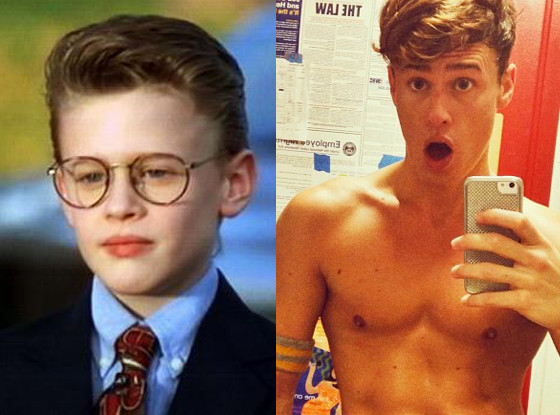 Michelle Tanner would agree that Blake McIver has definitely got it, dude.
The former child star known for playing Michelle's playmate and frenemy Derek on Full House, as well as Waldo in 1994's The Little Rascals, has transformed from the articulate young preppy kid who was always suited with perfectly coiffed hair to a ripped, sometimes half-naked stud—still with perfectly coiffed hair.
Oh, and along with acting, McIver (who had been known as Blake McIver Ewing but dropped the last part of his name) has also picked up another (surprising) skill—go-go dancing!
"I have worked as a go-go boy over the past year," the 28-year-old told RumorFix during an interview. "The tips were good. In fact, I raised so much money I was able to finish my record—mission accomplished."
McIver is a singer/songwriter, and was trying to make a living as vocal coach, but when business slowed down he decided to start dancing and "in the process, I found it so liberating and empowering."
The former child star added that he came out of the closet three years ago and go-go dancing at gay clubs helped. "I had so much shame about my body. This was a way to express myself that was safe, sensual and fun," he said.
"I'm not hiding who I am anymore—not pretending I'm not something I'm not."