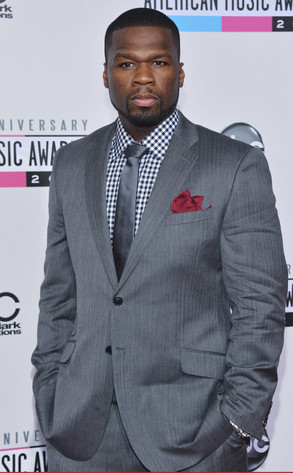 ABC/RICHARD HARBAUGH
It's a good day for 50 Cent.
E! News confirms that the domestic violence charges made against the rapper (real name Curtis Jackson) have been dismissed.
50 Cent's attorney, Scott Leemon, gave E! News the following statement: "Curtis '50 Cent' Jackson has entered into an agreement with the Los Angeles City Attorney to resolve the charges against him. The agreement called for Mr. Jackson to plead no contest to a single count of misdemeanor vandalism; which deals with the door of the apartment that was damaged and owned by the landlord."