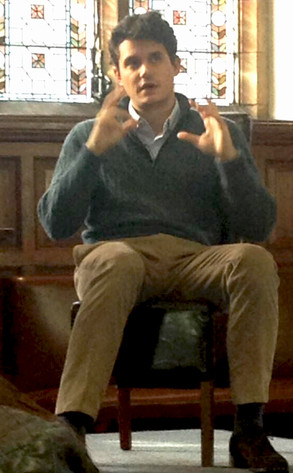 Twitter
John Mayer made quite an impression on the university crowd that heard him speak last week.
The Grammy winner shared a number of personal anecdotes and overall was "very articulate and charming" and seemed "very happy," according to Oxford student Arabella Golby. She tells E! News that Mayer was also quite "friendly" and even signed an autograph for her even though his appearance didnt technically include mingling with fans.
Golby says that, during his talk for the Oxford Student Union (footage of which is somehow not online), Katy Perry's boyfriend opened up about past rejection in his career, his duet with his girlfriend and his pivotal move to Montana after Los Angeles got to be too much for him.