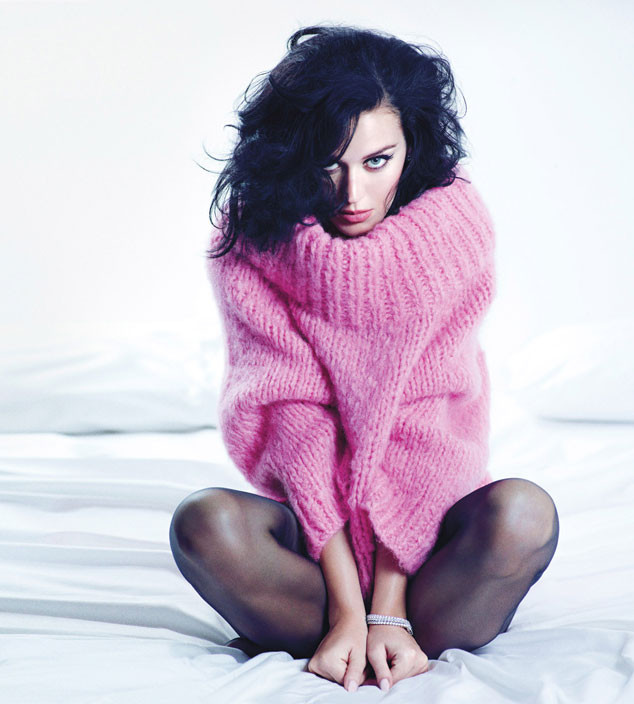 Mario Sorrenti exclusively for W
Long gone are the days of cupcaked boobs and revealing latex bodysuits.
Katy Perry explained in a recent interview with NPR that she's buttoning up her blouses and focusing less on her sex symbol status.
"I do see myself becoming this, whatever, inspiration out of default right now because it's such a strange world. Like females in pop—everybody's getting naked," she said.
"I mean, I've been naked before, but I don't feel like I have to always get naked to be noticed. But it's interesting to see."
So just who is the "Roar" singer throwing serious shade at? Could it be Miley Cyrus? Her BFF Rihanna? Nicki Minaj? All three?!