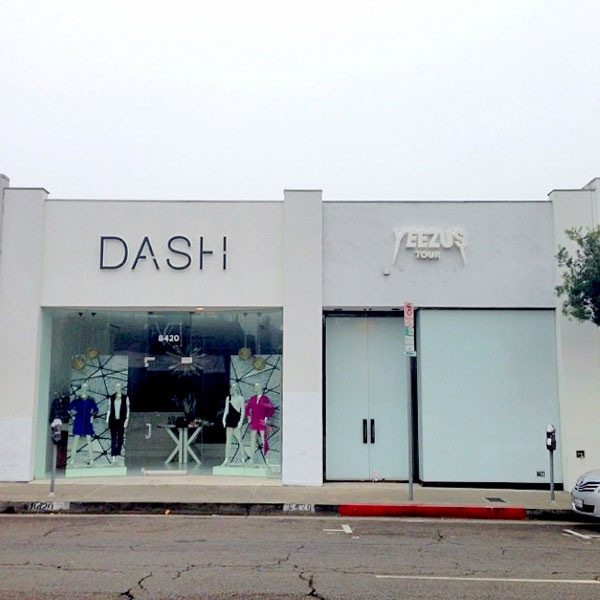 Instagram
When it comes to His & Hers items, most couples settle for towels or coffee mugs—but Kim Kardashian and Kanye West are not most couples.
Over the weekend, the new mom—who celebrated her 33 birthday in Las Vegas on Friday—shared an Instagram photo of her rapper-fiancé's upcoming pop-up shop.
The store will feature merchandise from his Yeezus tour collection and just happens to be right next door to the Kardashian clan's Dash boutique on famous Melrose Avenue in Los Angeles.
Kim captioned the picture "His & Hers" and it seems as though this is only the beginning of a lifetime of style collaborations for North West's parents, who share a mutual love of fashion.
So what's next could be their next project together? Kim's wedding dress! Or at least that's what the pair's pal Rachel Roy certainly hopes.