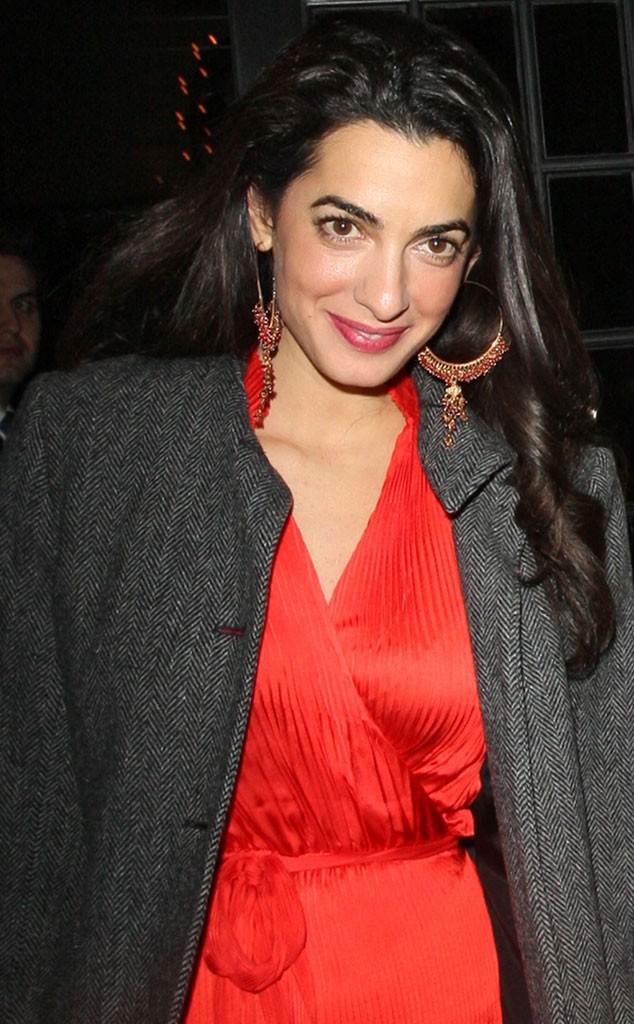 Rex/REX USA
George Clooney is off the market—and we have Amal Alamuddin to thank for proving that anything's possible.
At least ladies and gents everywhere can be secure in the fact that it took a pretty special someone to steal (not to mention lock up and throw away the key) of the heart of the long-divorced (yes, he was married once, remember?!) bachelor who pretty much became the face of Hollywood Bachelordom for all to admire, puzzle over and lust after.
But hey, after a smash-hit TV show, dozens of big-screen credits and two Oscars, what's a guy to do next? And we certainly don't mean go to Disneyland.
Here are five things to know about the future Mrs. George Clooney:
1. Not Just a Pretty Face: Although they're going to make for a striking red carpet couple Amal is a lawyer (barrister in British terms) who specializes in international law, human rights, extradition and criminal law. So it looks like there's plenty for her to chat about with the longtime political and human-rights activist.
2. She Was Quite the Eligible Bachelorette: Make that the most eligible bachelorette in all of the U.K. In 2013, she landed on the No. 1 spot of London's Hottest Barrister list. Only fitting that she landed Hollywood's Most Eligible Bachelor, right?
3. She's Trilingual: Being bilingual is so last year. This beauty speaks fluent English, Arabic and French. So beyond her linguistic skills and the effect they have on doing her important work, it also means that she can accept offers for romantic trips to Lake Como in more languages than the average gal. Le sigh.
4. Famous Followers: Well, sort of. It turns out that Ashton Kutcher actually follows her on Twitter. And we have a feeling a lot more celebrities, not to mention every news outlet ever, is going to be following suit...five minutes ago.
5. The Assange Connection: It seems as though Amal isn't afraid of the limelight—or a little notoriety. She was representing WikiLeaks' founder Julian Assange in his extradition proceedings with Sweden.
So there you have it! And if we do say so ourselves, this striking beauty and big-time lawyer-humanitarian appears to be a great match for Clooney! Congratulations, you two!
(Originally published February 2014)