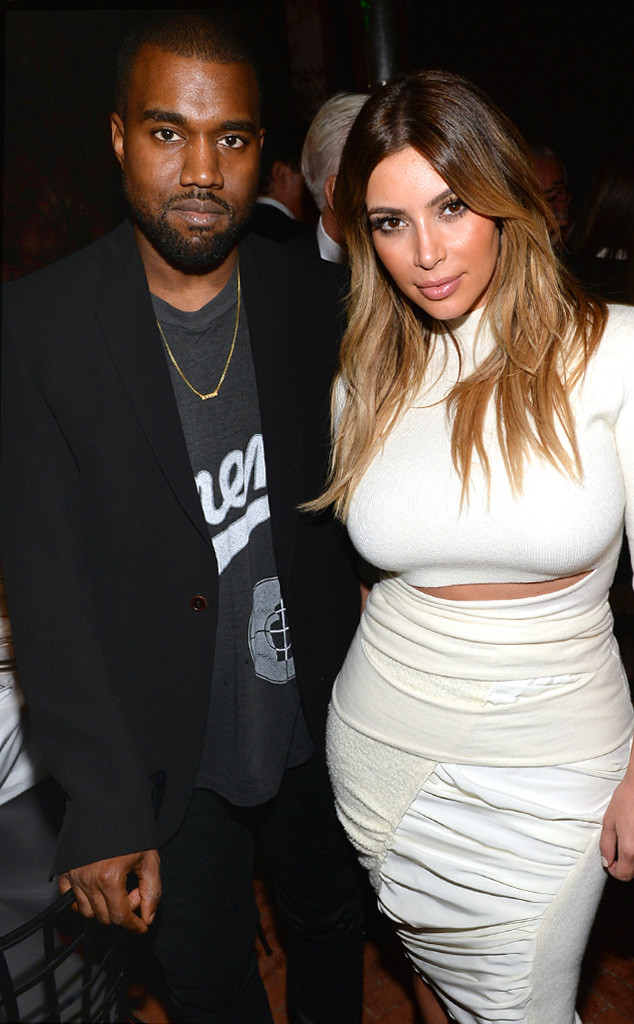 Courtesy of Michael Buckner/WireImage
We're all familiar with (and still in awe of) Kim Kardashian's backside selfie, but only now do we know the real story behind the sexy pic.
During a stop on Big Boy's radio show for Power 106, Kanye West revealed that his fiancée asked for his permission before sharing the photo on her Instagram account.
Awww.
And who would forget West's adorable reaction on Twitter to the seductive pic.
In all caps, the 36-year-old wrote, "HEADING HOME NOW."
The "Can't Tell Me Nothing" singer added that he definitely approved of the photo and was feeling his leading lady's confidence just a few short months after delivering their daughter North West.