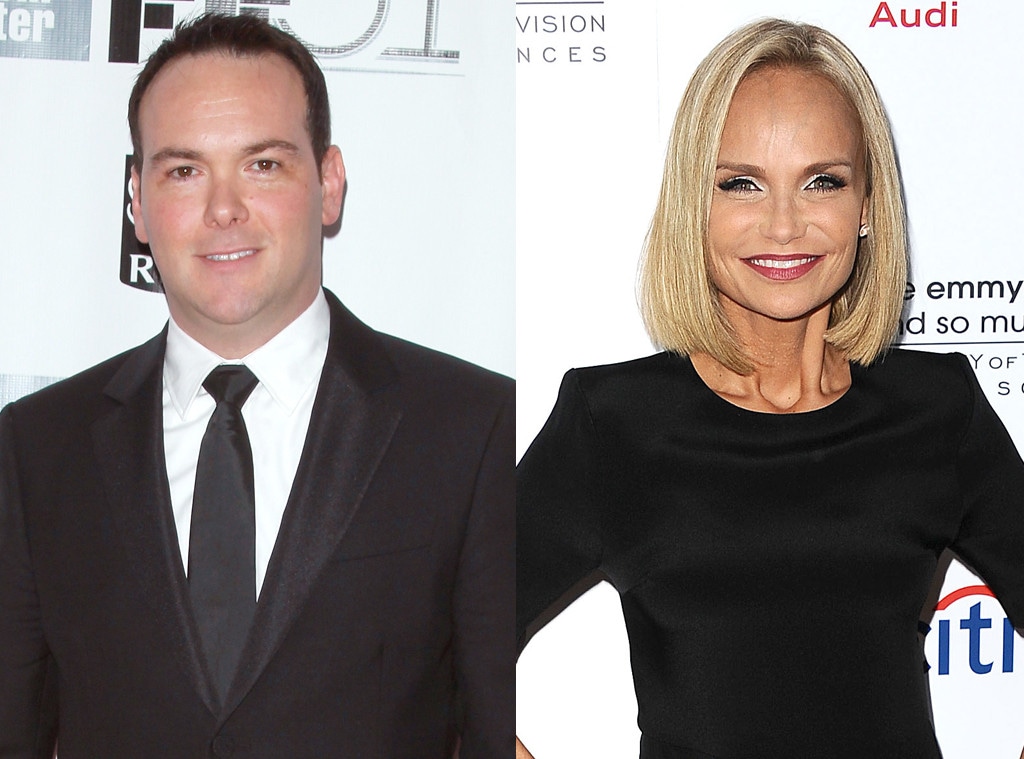 Getty Images
Kristin Chenoweth got a little wicked at Glee pal Matthew Morrison's Halloween birthday bash over the weekend.
E! News reports exclusively that the perky Broadway star was spotted cuddling up to Dana Brunetti, the producer of the upcoming big-screen adaptation of E.L. James' best-seller Fifty Shades of Grey.
The 45-year-old Chenoweth was dressed as a SWAT team member, a perfect match for the 40-year-old Hollywood exec considering he sported a Stormtrooper outfit from Star Wars.
The twosome held hands at the Dos Equis-sponsored party in honor of Morrison's B-day (he turns 35 on Oct. 30) and kissed a few times—when Brunetti took off his helmet, that is.
The latter is the president of Kevin Spacey's Trigger Street Productions and has produced several notable films including 21, The Social Network, and Captain Phillips and helped shepherd the Oscar-winning actor's House of Cards to the small screen via Netflix.
Reps for Chenoweth and Brunetti were unavailable for comment.
Also turning up at the party was Morrison's Glee costar Chris Colfer (decked out as R2D2), Chace Crawford, Revenge's Josh Bowman, Lauren Conrad, JC Chasez and Chord Overstreet.
Kristin previously dated writer-producer Aaron Sorkin, who worked with Brunetti on The Social Network. Her most recent tube appearance was a recurring role on The Good Wife, but after appearing on two episodes, she left the show after suffering injuries when a piece of equipment on set hit her on the head.
Imeh Akpanudosen, Getty Images
Imeh Akpanudosen, Getty Images
For more on the party and to see our exclusive interview with Morrison, tune into E! News tonight at 7 p.m. and 11:30 p.m.