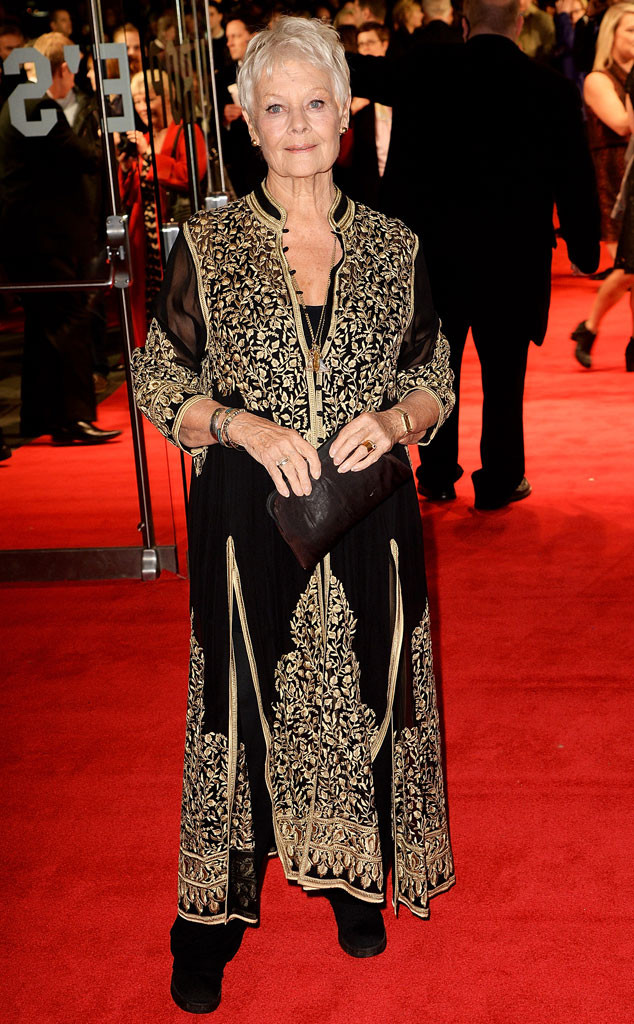 Dave J Hogan/Getty Images
Judi Dench is nothing if not determined. Though she recently underwent knee replacement surgery, the English actress had every intention of walking the red carpet at the premiere of her latest movie, Philomena—and that's exactly what she did.
The 78-year-old Academy Award winner gave herself just six weeks to recover. "When I had it done on September 6, I said to my surgeon, 'On October 16 I will walk up a red carpet unaided', and so I did," Dench told The Daily Mirror. "You set your mind to a goal and go for it."
"I have a completely new knee now," the movie star added. "It's brilliant."