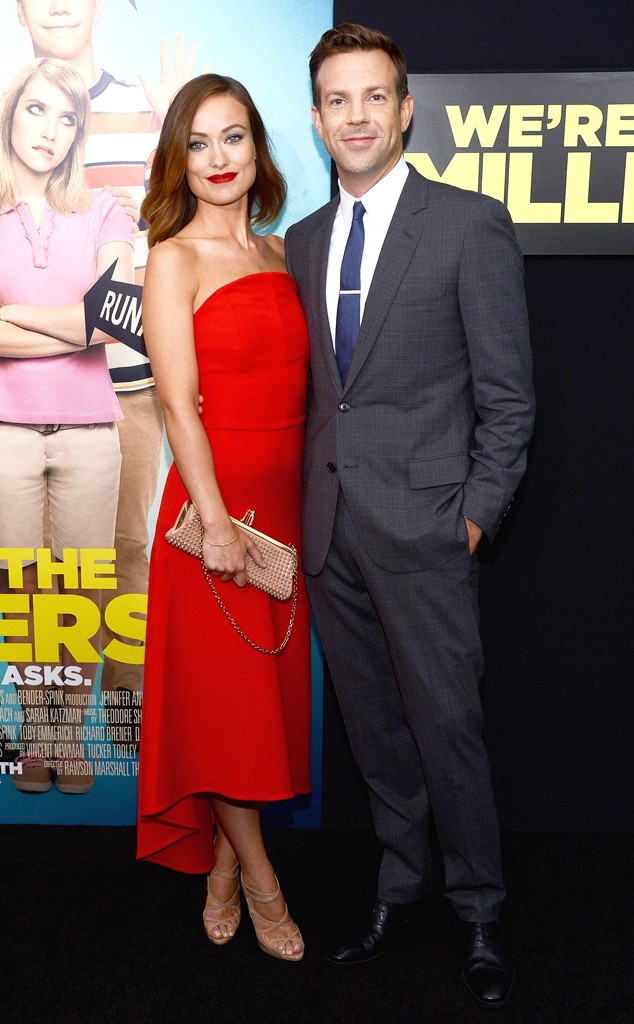 Larry Busacca/Getty Images
Olivia Wilde is rocking a baby bump.
The 29-year-old Drinking Buddies star and Sudeikis, who announced their engagement in January, are expecting their first child together, E! News has confirmed.
The couple first met on the season finale of Saturday Night Live in 2011 and haven't been shy about showing their affection for one another ever since.
Back in July, Wilde gave props to her hubby-to-be, saying, "His [acting] skill level is so high. I really have learned a lot from him, especially when it comes to being bold and taking risks as an actor within a role. Comedians are so great about trying things, like doing seven takes in seven different ways and really not being afraid to stumble.''
PatrickMcMullan.com via AP Images
The 38-year-old comedian also gushed about his ladylove to Modern Luxury Manhattan, telling the mag recently that Wilde helped guide him to a healthier lifestyle.
"Being happy, and in love, for me, was the secret," Sudeikis said. "I feel like I returned home to myself as an individual through the process of falling in love with the sweetest woman I've ever known."
Aww!
Courtesy of Paul Hiffmeyer/Disneyland
As for one day having a family together, Wilde told Marie Claire in March that she "[couldn't] wait for children."
"I'm open-minded about how many, but three, which I love, is like a little party. I am not trying to have kids now – there's no strict plan for anything in my life. What happens, happens. He's so good with kids . I've never before experienced looking at someone and thinking, 'That's who I want to raise a child with.'"
After the couple's pregnancy news broke and fans sent their congrats, Wilde tweeted, "WOW. You guys are awesome. So kind. Thank you thank you thank you! PS. Babies eat mostly salsa right?"
Congrats!
-Additional reporting by Marcus Mulick