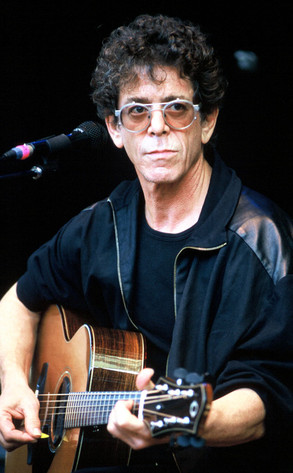 Tim Mosenfelder/Getty Images
Update: Lou Reed's literary agent, Andrew Wylie, said in a statement, "I regret to confirm that Lou Reed has died from complications following a liver transplant."
____________________________
Legendary rock musician Lou Reed died on Sunday, Oct. 27, according to Rolling Stone. He was 71.
The cause of Reed's death has not been released, but he underwent a liver transplant in May, according to the magazine.
The New York native, who helped pioneer rock music, is best known for being a founding member of The Velvet Underground in the late 1960's and his illustrious solo career that spanned nearly three decades.
The band made four albums together, and even caught the attention of Andy Warhol. Reed sang and wrote many iconic songs with the group, including "Heroin," "Sister Ray," "Sweet Jane" and "Rock and Roll."
Reed split from the group in 1970 and began his solo career. His second solo album, Transformer, which was produced by David Bowie, thrust him into the rock spotlight.