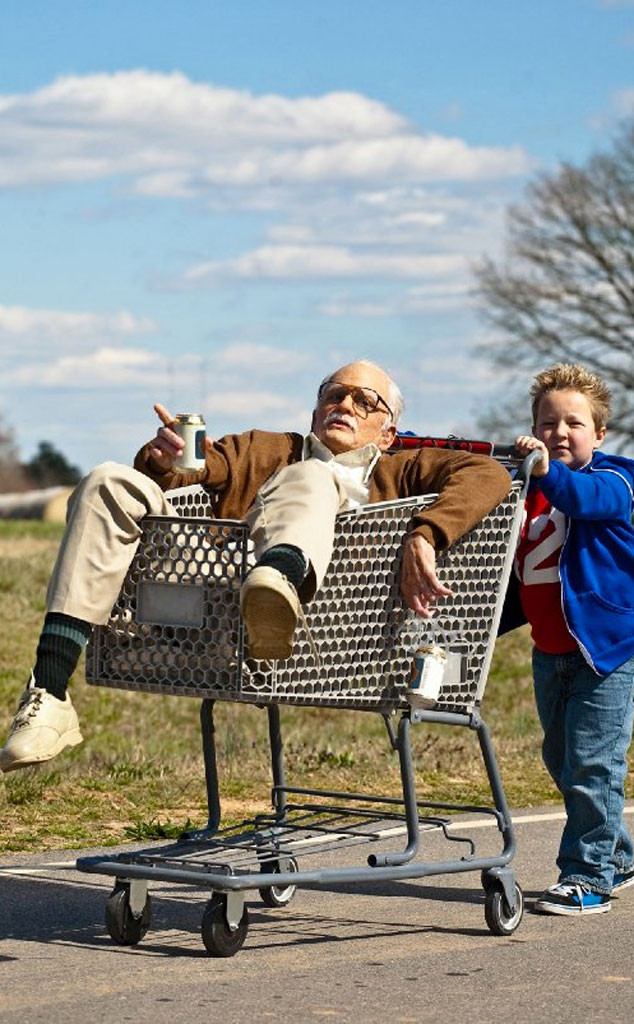 Paramount Pictures
Jackass Presents: Bad Grandpa snapped Gravity's three-week reign as the No.1 film at the box office.
The fourth installment of the Jackass movie series earned $32 million in its debut weekend. Johnny Knoxville stars as an 86-year-old grandpa (with the help of some serious makeup), traveling across the country with his 8-year-old grandson (Jackson Nicoll).
Gravity, which is inching close to earning $200 million domestically and also spent three weeks at No.1, raked in $20.3 million and came in at No.2.
Captain Phillips continued to fare well with movie-goers, nabbing the No.3 spot with $11.8 million.