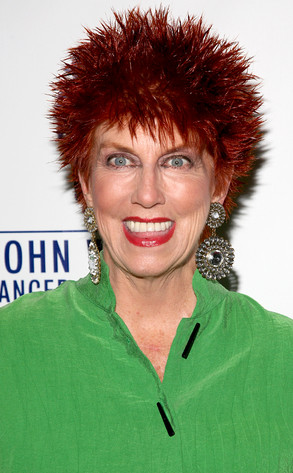 Angela Weiss/Getty Images
Update: Marcia Wallace's son, Michael Hawley, confirms to E! News that his mother died from complications from pneumonia.

____________________________
Marcia Wallace, the voice of Edna Krabappel on The Simpsons, died on Friday, Oct. 25, her rep confirms to E! News. She was 70.
Her friend, actress and writer Cathryn Michon, who co-wrote and directed Wallace's last film Muffin Top: A Love Story, tells E! News that she died of complications from other illnesses, not breast cancer, which was widely reported.
"She was an outspoken advocate for Breast Cancer awareness, and as a game show queen, this was one game she was determined to win, and so she did," Michon said.
The comedic actress was best known for her role as of Bart's fourth-grade schoolteacher on The Simpsons, for which she won an Emmy in 1992. And although there was discussion that a character on the hit comedy would pass away, this was unrelated to Edna Krabappel.