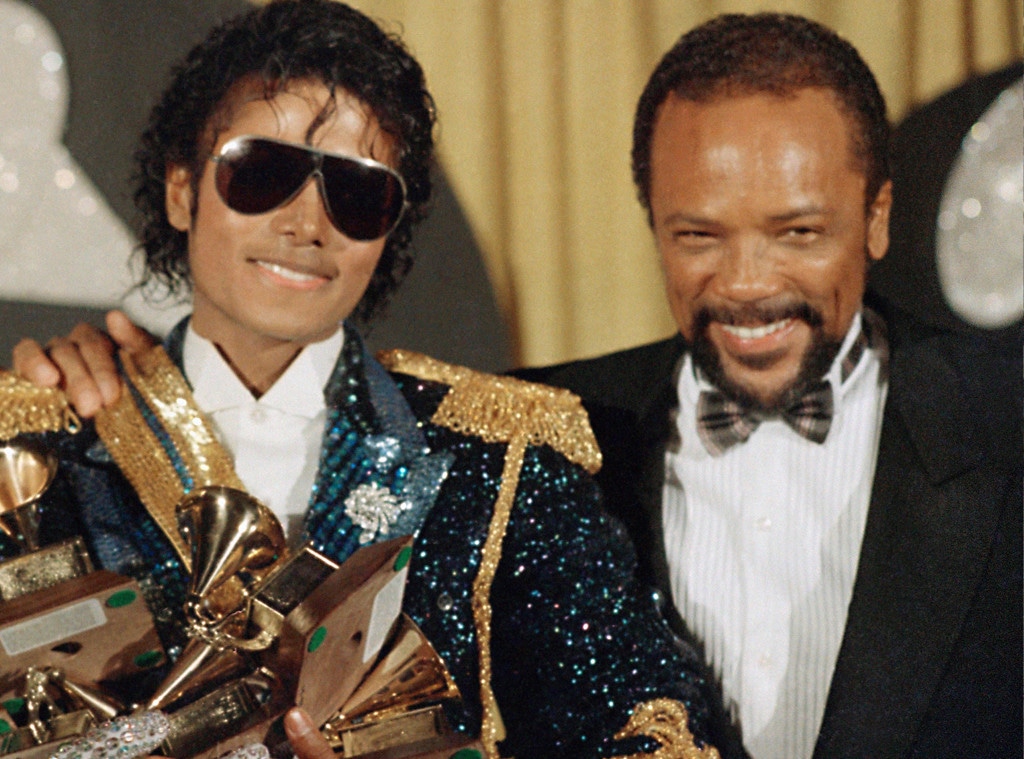 AP Photo/Doug Pizac/Saxon
Maybe Quincy Jones didn't want to be startin' somethin', but somethin' has begun, nonetheless.
The 80-year-old music legend, who coproduced Michael Jackson's biggest albums, including Thriller, has filed a $10 million lawsuit against the late pop icon's estate, alleging that "clandestine arrangements" put in place have served to cheat him out of royalties he's due for his contributions to Jackson's earlier work.
Per court documents obtained by E! News, Jones claims that the recordings he worked on have been edited and remixed in a way to deprive him of his deserved cut from projects like the This Is It soundtrack and the two current Cirque du Soleil shows that utilize Jackson's music.
"Quincy has been frustrated with these matters for a number of years, felt he was not making any progress and needed to take more formal action," his attorney, Henry Gradstein, told The Hollywood Reporter.
Jackson estate attorney Howard Weitzman said in a statement that they were "saddened to learn that Quincy Jones has filed a lawsuit seeking money from Michael's estate. To the best of [the estate's] knowledge, Mr. Jones has been appropriately compensated over approximately 35 years for his work with Michael."
The lawsuit, filed today in L.A. Superior Court, charges that Jackson's estate "secretly entered into a venture agreement with Sony" to share profits in violation of deals Jones signed in 1978 and 1985 assuring that he would get a "backend" piece from the sale of revamped tracks. 
The deals also gave him the first opportunity to remix or re-edit any of the master recordings that he was a part of if he so desired, the suit contends.
In addition to coproducing Off the Wall, Thriller and Bad with Jackson, he also conducted and produced the famed charity ensemble recording "We Are the World," which was written by M.J. and Lionel Richie, featured Jackson as a soloist and five of his siblings in the chorus.
In suing for breach of contract, Jones is seeking at least $10 million in damages, a full accounting of what he may be owed and other unspecified compensation.
Jackson's estate suffered another legal blow early this month when a jury found entertainment promoter AEG Live not liable in the singer's 2009 death from an accidental propofol overdose—and therefore didn't owe his beneficiaries a cent.