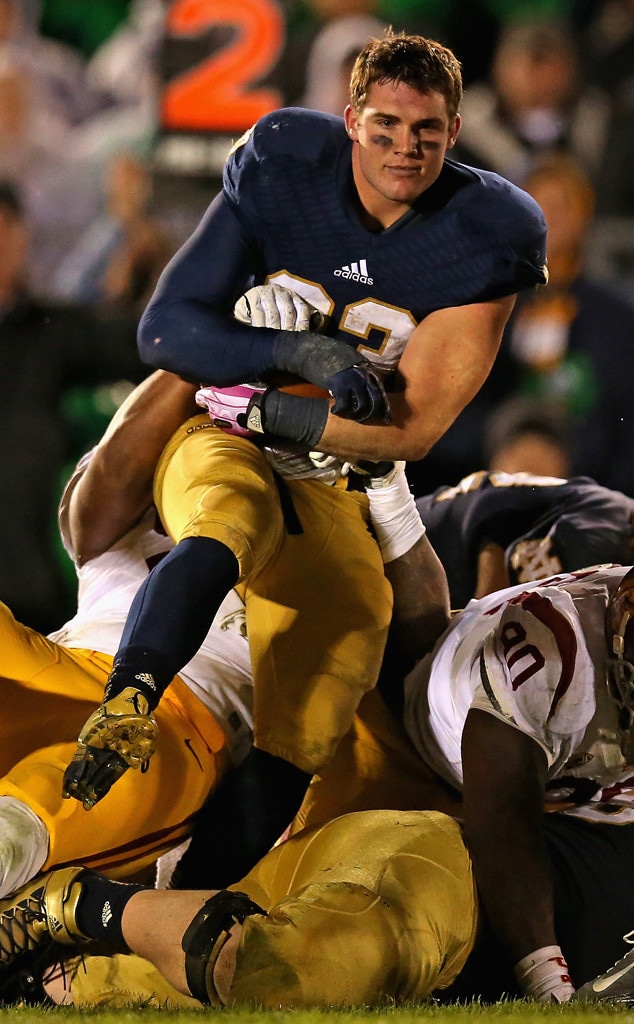 Jonathan Daniel/Getty Images
If this football thing doesn't work out, Cam McDaniel can certainly take a stab at modeling for a living.
The Notre Dame running back rushed for a career-high 92 yards against USC last Saturday, but that's not why the Texas native is snagging headlines—it's that pretty face of his.
McDaniel lost his helmet while being tackled by a group of Trojans during the Fighting Irish's 14-10 victory, and cameras snapped him displaying the perfect smoldering facial expression mid-play, which led to the snapshot going viral on the Internet and McDaniel being deemed as "ridiculously photogenic."
The handsome athlete tweeted yesterday, "I got invited out to the NBC Today Show to talk about the 'in game Blue Steel' picture tomorrow morning...Should be a good time! Go Irish!"
McDaniel's picture looks like it came straight from an Abercrombie & Fitch ad (minus all the clothes), but it seems as though getting his "Blue Steel" face down took some work. "Thanks... Its not easy but I do my best... Blue Steel is happening under the helmet every play...," he tweeted.
And ladies, if your hearts are fluttering, we should tell you that he's engaged to a pretty blond named Stephani Sterrett. Sorry!
McDaniel joins the ranks of New England Patriots receiver Brandon Lloyd, who began blowing up on Reddit with the headline "Very photogenic football player Brandon Lloyd" last year after flashing his pearly whites through his helmet while in mid-air.