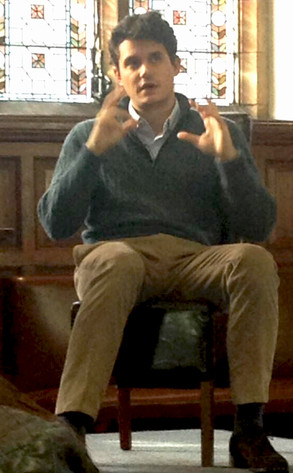 Twitter
While ladylove Katy Perry celebrated her 29th birthday performing for high schoolers in Colorado, John Mayer was over in the U.K. talking with college students.
The blues rocker turned up in Oxfordshire, England where he gave an address at Oxford University's Student Union Friday, talking for an hour and a half about his career, his education and imparting the worldly advice he's picked up over the years to pupils studying there.
A transcript of his speech has not yet surfaced, but those in attendance took to Twitter to express their excitement about Mayer taking time out from his current British trek to talk to them. And he looked good doing it as the singer wore khaki pants and a preppy cable knit sweater and top.