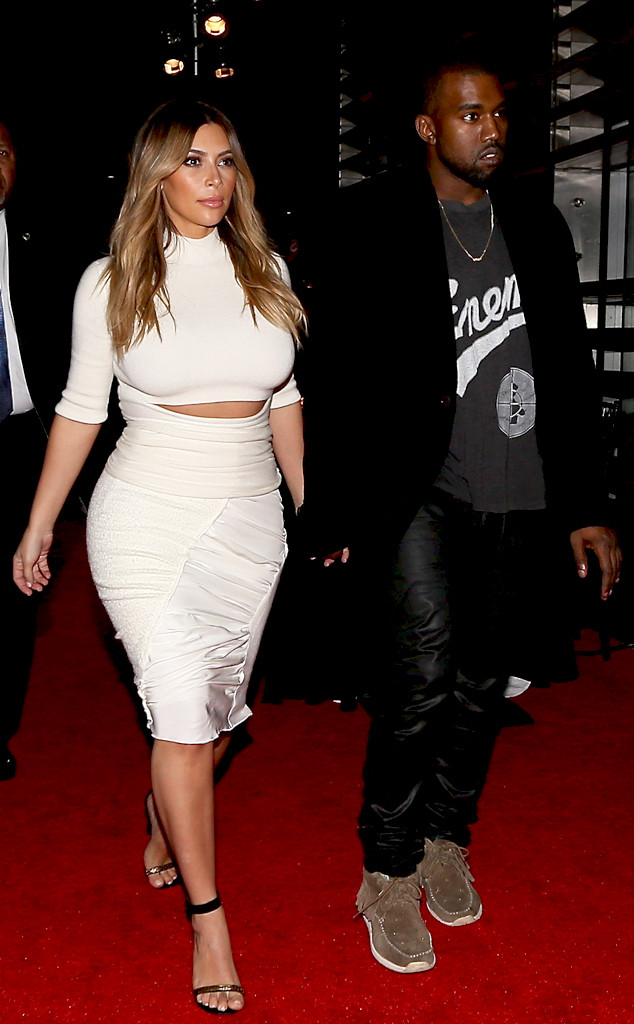 Maciel-RS-Jack-Malack/X17online.com
No doubt many designers are hoping to design Kim Kardashian's wedding dress, but should her own hubby-to-be Kanye West take on the big task?
"He's an amazing designer," Kardashian's close friend, designer Rachel Roy, told me last night at the Dream for Future Africa Foundation gala honoring Vogue Italia Editor-in-Chief Franca Sozzani at Spago restaurant in Beverly Hills.
But wouldn't that be bad luck considering the groom isn't supposed to see the dress until his bride walk down the aisle? "It's all about breaking the rules and being brave and having the guts to do what really makes you happy," Roy said.