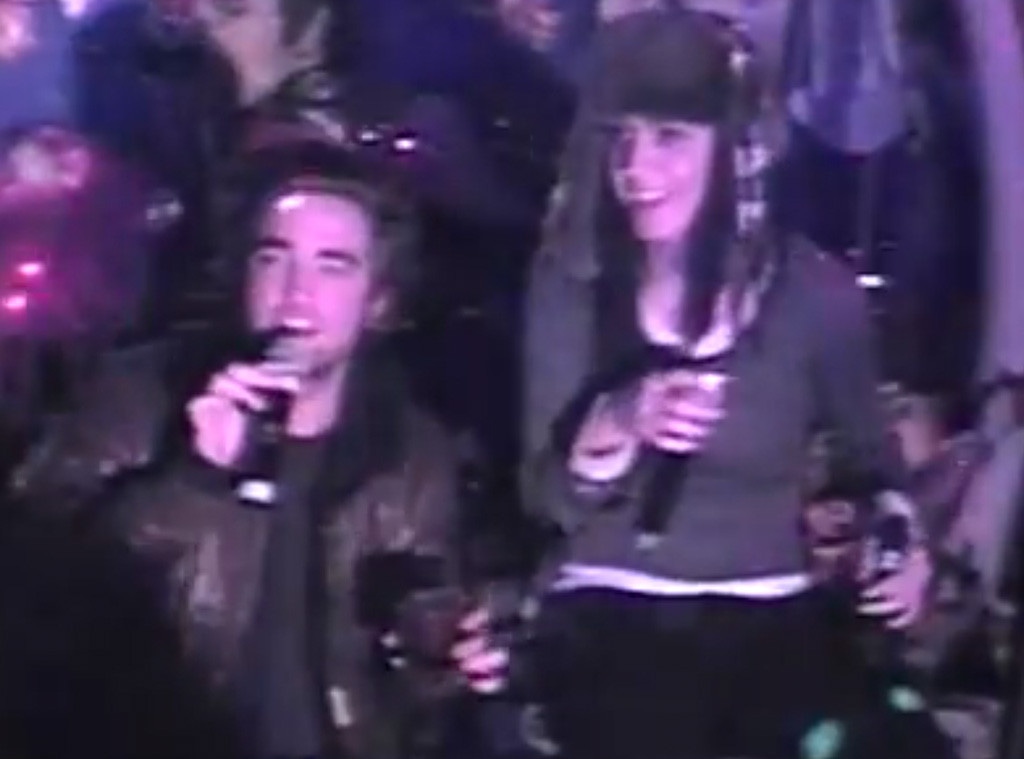 YouTube
Katy Perry is great in concert, but have you seen her karaoke with Robert Pattinson?
Well, now's your chance!
In a video which recently popped up online today, the "Roar" singer and close pal R.Pattz offer up a lively duet of Boyz II Men's "I'll Make Love to you," and one almost certainly aided by whatever it is they're sipping on.
The clip, which was filmed at the Burbank, Calif. karaoke club Dimples a few years ago, finds Perry at one point sitting in the Twilight hunk's lap as they give it their best R&B spin. But not to worry, John Mayer, she and Pattinson have never been romantic.
And if the blues rocker ever needed any reassurance, the pop superstar admitted to Elle U.K. back in August that she farts in front of the actor (and as Perry told the magazine, "I never, ever fart in front of a man I am dating.").
We have to say, Rob seems to be holding his own here considering the pro that Katy is.
The only problem with the vid? It's just a minute-and-a-half long!
Perry, meanwhile, turned the volume up a few notches this morning when she performed for 2,000 students and staff at Lakewood High School in Lakewood, Colo. as part of Good Morning America's "Roar" With Katy Perry Contest.
The hitmaker's brief set aired live on GMA and was part of a competition in which Perry put out a call for high schools to submit their best lip-syncing video of her latest No. 1 single and show off their school spirit and the winner would find Perry dropping in to play a free show to mark her 29th birthday.
Maybe they should have all gone to karaoke together.