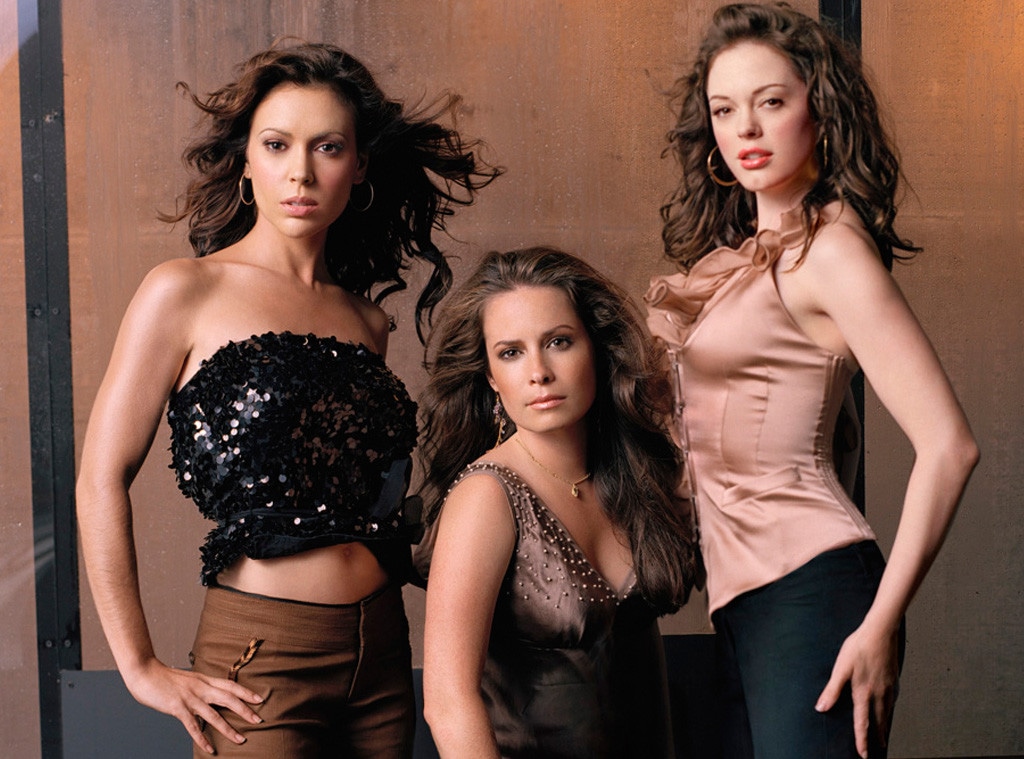 The WB/James White
Witches are the new vampires.
Following the small screen's witch resurgence this fall (American Horror Story: Coven, Witches of East End and The Originals all debuted to success), CBS is eyeing a reboot of the beloved WB drama Charmed, a source confirms to E! News. The power of three lives on!
As first reported by Vulture, a source tells us CBS TV Studios has a script deal with Party Five's Chris Keyser and Sydney Sidner to conjure up a reimagining of the original series centered around three sister-witches, played by Alyssa Milano, Holly Marie Combs and Shannen Doherty (with Rose McGowan joining the cast after Doherty's exit) who use their powers to battle the forces of evil. (Of course, it's super early in the development process and the network has yet to make a pilot commitment, so the project could end up swept under the rug.)
But it's not surprising that CBS would want to capitalize on TV's hot witch trend using Aaron Spelling's series that arguably made the successes of Lifetime's Witches of East End, The CW's The Originals and FX's American Horror Story: Coven possible.
"I think really it's due to the success of Charmed and the fact that it had so much success even after it was done, meaning that people looked for it, people searched it out and watched those episode over and over," Milano, who currently stars on ABC's Mistresses, told us of the recent witch resurgence. "The Charmed fans are the greatest fans on the planet and the most loyal fans on the planet. I feel like networks are trying to replicate that."
When we chatted with Combs at a recent Pretty Little Liars event, she wasn't ready to fully credit the WB drama, which ran for eight years, for paving the wicked way, but said, "I hope that it did. I'm not sure that it did, but I hope that we did and I'm glad that we left some sort of a legacy and I'm glad that people still remember it."
Do you want to see a Charmed reboot? Sound off in the comments!