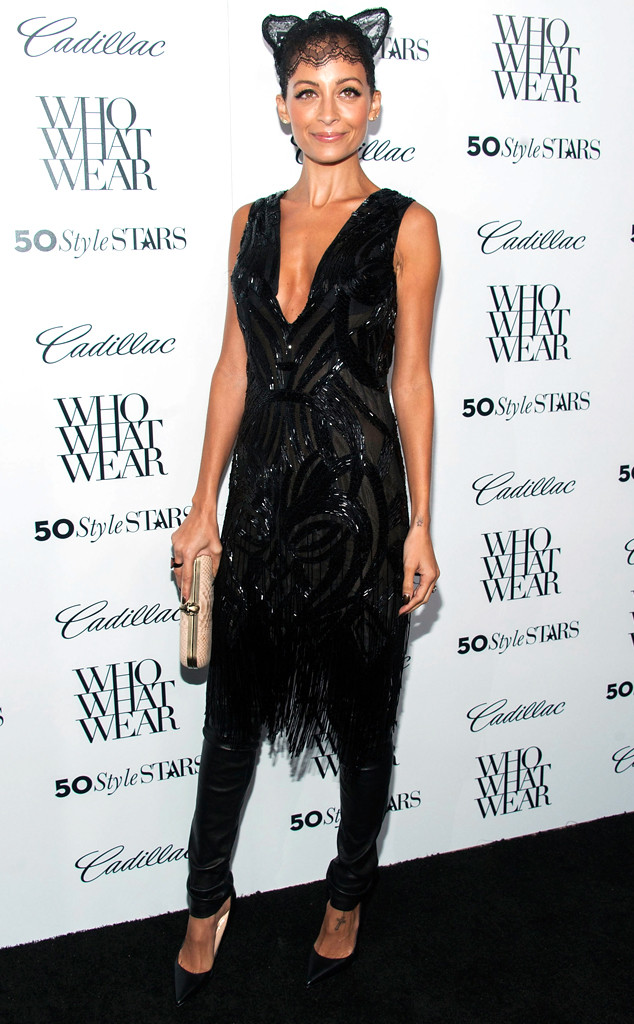 Valerie Macon/Getty Images
Nicole Richie may be wearing the world's most expensive cat ears, but they're worth every penny.
Forget the five dollar costume shop variety, with their plastic fuzz and painful headband. The Candidly Nicole star had a bedazzled version hand crafted out of lace and light wire to fit on her head, like a set of Mickey Mouse ears. Though, they're definitely not the first thing we notice when we look at this R-rated Halloween look.