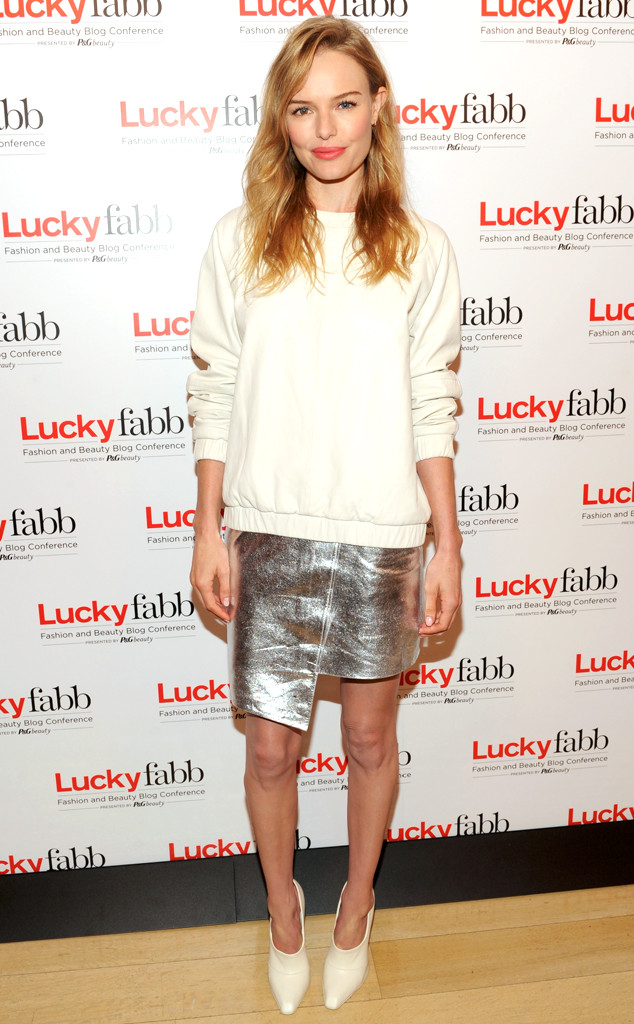 Bryan Bedder/Getty Images for Lucky Magazine
We're confused by so many elements of Kate Bosworth's look.
First, why such a giant sweater? The winter white is chic and we actually love the high/low fashion combo, but the Topshop designer looks like she's swimming in it! Then there are those nurse-style shoes. We're on board with the bootie trend, but something about the white coloring makes these look like part of a uniform.
And then there's that super bizarre skirt...