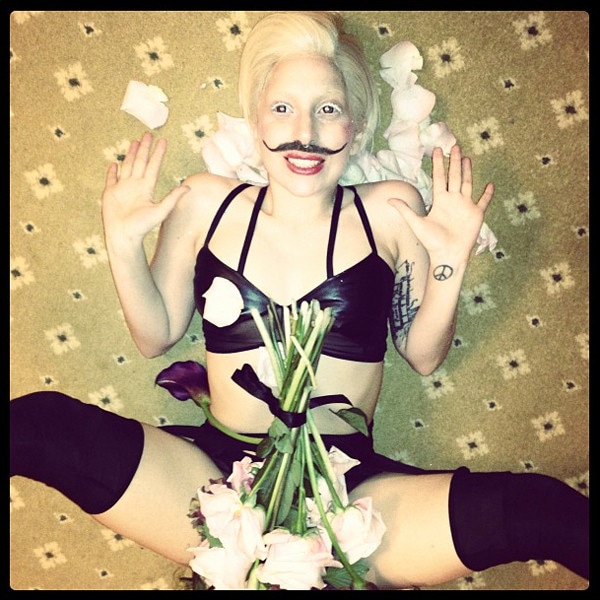 Instagram
What would we do without our daily dose of wacky Lady Gaga fashion?
In just the past week alone, we've seen the "Applause" singer walk the streets of Berlin braless and barefoot. We also can't forget about the cuckoo chicken mask she recently wore while promoting her new album, Artpop.
Now, the 27-year-old singer is showing off her latest feature: A manly mustache.
In a series of Instagram posts, Mama Monster poses in a sexy black two-piece with beautiful flowers laid out around her. The camera, however, quickly picks up the star's perfectly shaped 'stache and sexy style. 
"Happy as my Clam," she captioned one of the photos. "Thank you for the beautiful flowers and applause."
As the countdown continues for her album, (18 days, Fame Monsters) it appears Gaga is pulling out all the stops to make sure her work gets noticed.
While we eagerly await new music, let's look back at some of the singer's wildest looks.