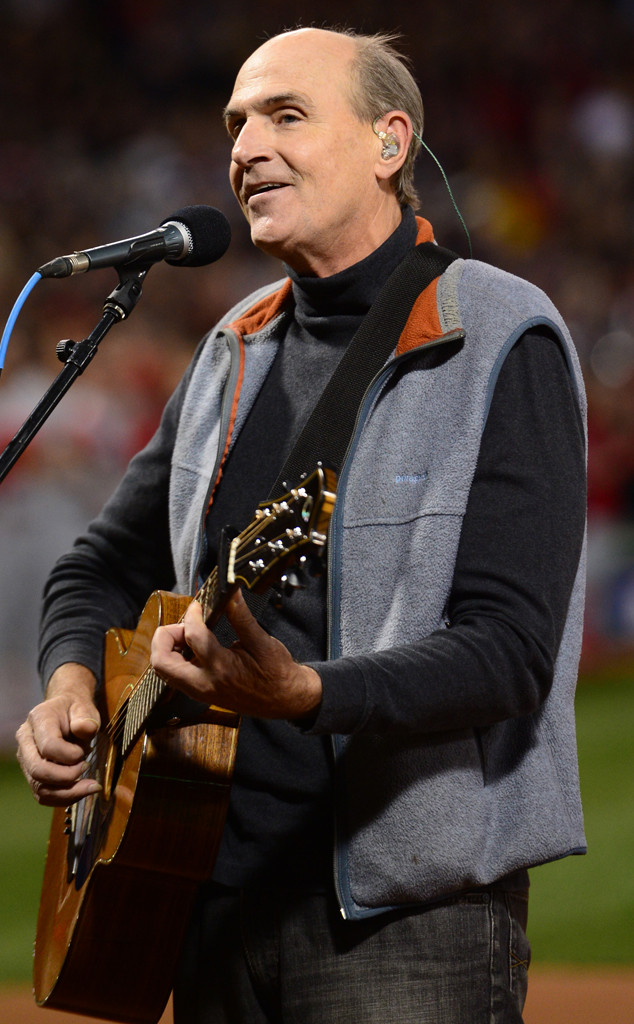 Michael Ivins/Boston Red Sox/Getty Images
Whoops!
James Taylor made a teensy little error in front of millions of people Thursday night. No big deal!
The "Fire And Rain" crooner began singing the words to "America the Beautiful" during the pregame ceremony at Game 2 of the World Series.
But like a true professional, he managed to seamlessly segue into the national anthem after the first line of the song.
And despite saving himself merely seconds after making the flub, game goers and viewers still roasted Taylor for having made the mistake in the first place.