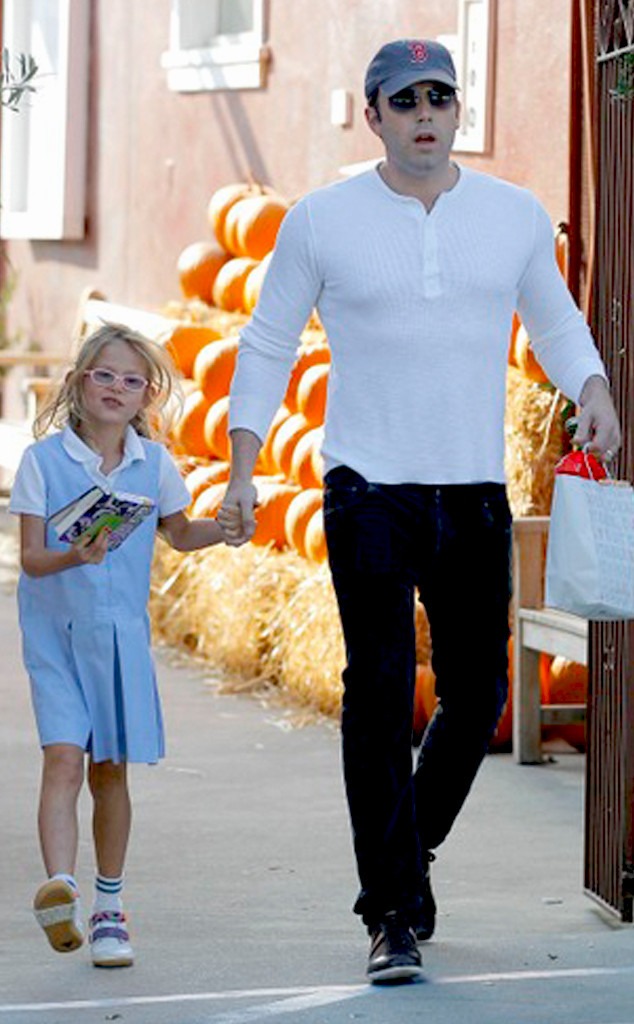 KISS/©2013 RAMEY PHOTO
Well someone is getting into tip-top shape for his upcoming role as Batman!
Ben Affleck was spotted out and about in Los Angeles wearing a tight shirt that showed off the actor's new muscular physique.
The Hollywood star was on daddy duty on Thursday and picked up his daughter Violet from school.
But all eyes were on Affleck's bod, which appears to be leaner and buffer than ever.
Clearly the 41-year-old is gearing up to look his absolute best in the less than forgiving batsuit.
It was announced over the summer that the Oscar winner had signed on to play Batman in the planned Man of Steel sequel alongside Henry Cavill.
And Jennifer Garner's better half knew that there would be some backlash after the casting decision was made.
During an appearance on Late Night With Jimmy Fallon, the actor addressed how he handled the negative comments from critics.
"The people from the studio were like, 'We're thrilled! And listen, we want to talk to you, because people go through this process and it can be a little trying.'"
Affleck was then advised not to go online for a few days, but he did so anyway. "I said, 'I'm a big boy. I can handle any snub. I can handle anything.'"
"I said, 'I handle s--t.' I'm very tough,'" he explained. "So, I saw the announcement, I look down the thing and I look at the first comment. The first comment goes, 'Nooooooooooooo.' I'm like, 'We're going to be Luddites for a while, kids.'"
Aww…well despite the haters, things are clearly shaping up for Affleck to be one awesome Caped Crusader!