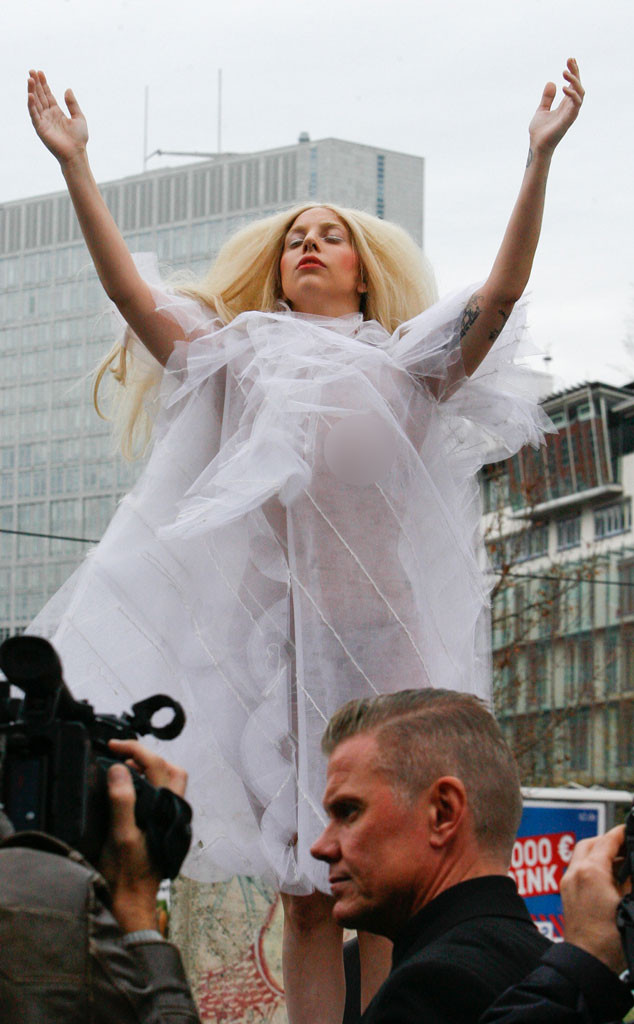 Meyer Fotos/INFphoto.com
Well, it seems that Lady Gaga has indeed outdone herself.
At least, since yesterday.
Just one day after the Mother Monster stepped out wearing a giant bird-like mask over her head while promoting her upcoming album ARTPOP, the 27-year-old "Applause" singer was seen barefoot on the streets of Berlin wearing a sheer dress with no bra (natch).
The blond beauty—who wore her long locks down and subtle red lip for the occasion—held her arms up while saluting a statue, letting the loose white fabric from her eclectic dress drape over her naked body (well, almost naked, she is wearing a pair of panties).