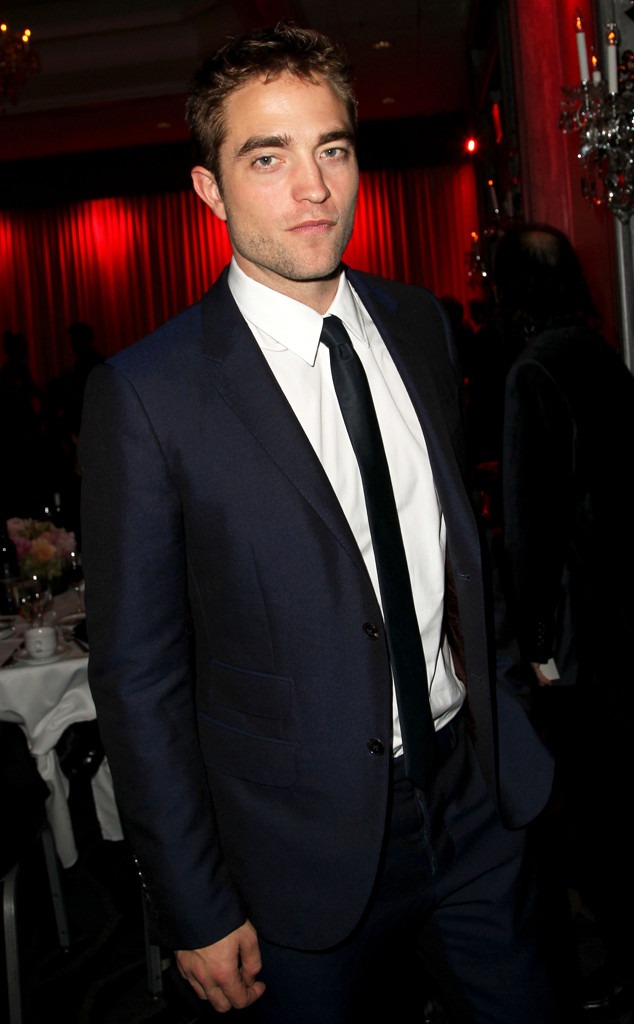 Jonathan Leibson/Getty Images for Australians In Film
Robert Pattinson seems to be in a very chipper mood lately.
After sporting a giant smile while hitting a local screening of the new documentary film Seduced and Abandoned at the Clarity Theater in Beverly Hills on Tuesday, R.Pattz got suited up and attended the Australians in Film Awards Gala at Intercontinental Hotel in Century City, Calif., tonight.
No, the actor's not Aussie, but he was asked to present at the festivities, and seemed to be enjoying himself at the event. He also became acquainted with Wedding Crashers star Isla Fisher!
Mike Windle/Getty Images for Australians In Film
The Australian actress went to Pattinson's table to introduce herself and the pair ended up chatting and taking photos together.
While making new famous friends, Rob was also busy indulging in some dinner (a healthy dinner, of course). The star was seen eating a salad and drinking white wine at his table. Someone at the event told E! News that he's acting "really laid back" and "in a cheerful mood and laughing" while talking to Fisher and guests at his table.
Pattinson has been following a strict fitness regimen to get into shape for his new flick Mission: Blacklist, where he'll play a young military interrogator who helps lead the mission to capture Saddam Hussein.
—Reporting by Brett Malec