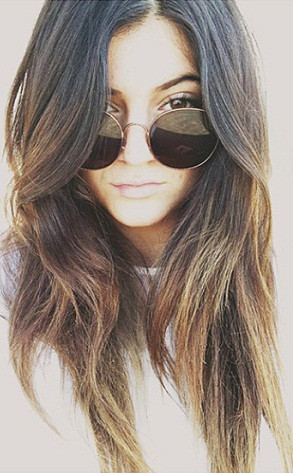 Instagram
You didn't think Kylie Jenner would settle on one style for long, did you?
A few weeks back, Kylie shocked us (and her sister Khloé Kardashian Odom) by adding blue highlights to her hair. Even before that, she went from her usual brunette look to a dark black color, matching it with a darker wardrobe.
Now, however, it looks like Kylie has had a change of heart!
"Back to light hair," Kylie wrote on Instagram with a pic (left) of her new color. In the pic, Kylie is rocking her round sunglasses while showing off lighter brown hair with blonde highlights.
Could it be that Kim Kardashian's blonde locks inspired Kylie to go light again?