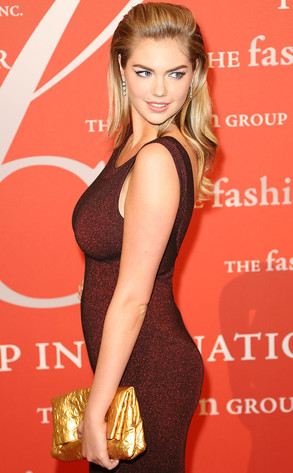 Monica Schipper/FilmMagic
Kate Upton is not only a bikini babe, but she's also a high-fashion model and a movie star—who's not slowing down anytime soon.
The 21-year-old stunner recently completed filming her upcoming flick, The Other Woman, in which she stars alongside Leslie Mann and Cameron Diaz, and according to the blond beauty, she could not have had a better experience.
"I was on set with Cameron Diaz and Leslie Mann and they were the most inspirational and amazing women I had the honor to work with," the blond beauty gushed to E! News while promoting her partnership with Gillette and Movember. "They were really helpful in my experience with the movie, and I really appreciated all of their advice and all of their encouragement throughout the movie set."
The Nick Cassavetes-directed flick tells the story of a woman (Diaz), who, upon finding out she's not her boyfriend's (Nikolaj Coster-Waldau) primary lover, teams up with his wife (Leslie Mann) and other mistress (Upton) to plot revenge.