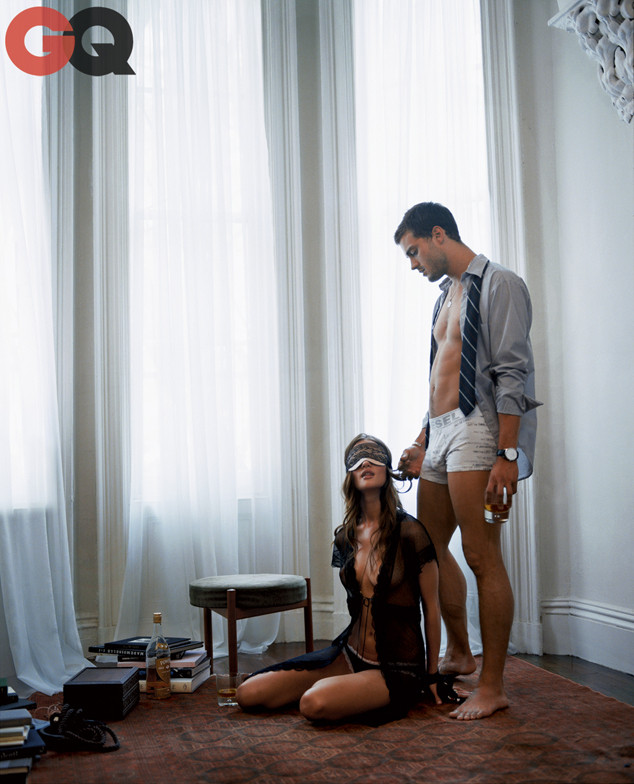 Carter Smith / GQ
Looks like Jamie Dornan had already dipped his toes into the world of BDSM long before he was cast as Christian Grey.
The 31-year-old stud has reportedly replaced Charlie Hunnam in the big screen adaptation of E.L. James' erotic thriller Fifty Shades of Grey, and now, throwback photos of the model from GQ magazine suddenly have a whole new meaning as he gets ready to take on the erotic role.
The first superhot shot is from GQ's September 2006 issue and features the Once Upon a Time star and Victoria's Secret stunner Rosie Huntington-Whiteley, who are both oozing with sex appeal while channeling their inner S&M.