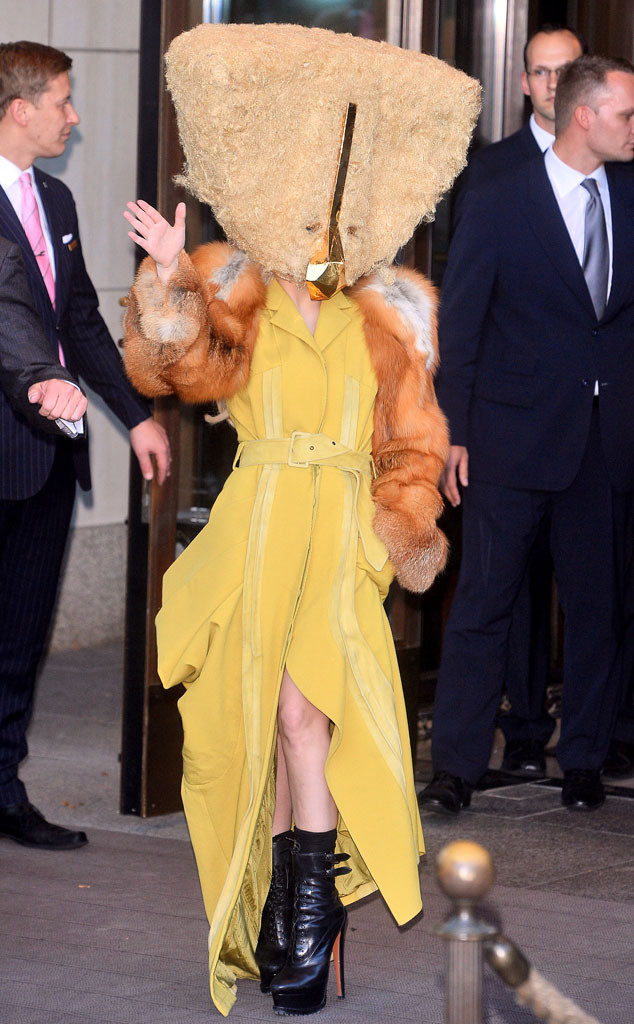 Splash News
Lady Gaga's latest cuckoo outfit? Let's just say it looks like something out of a futuristic Chicken Little movie.
The 27-year-old "Applause" singer stepped out in Berlin today wearing a bizarre, crazy, strange (should we go on?), giant bird-like mask over her head while promoting her new album ARTPOP.
Gaga's weird headdress was covered in what looked like soft tan feathers and a gold beak nosepiece between two eye cutouts. The pop star completed her look with sky-high black heels, a long yellow coatdress belted at the waist and a fur coat.