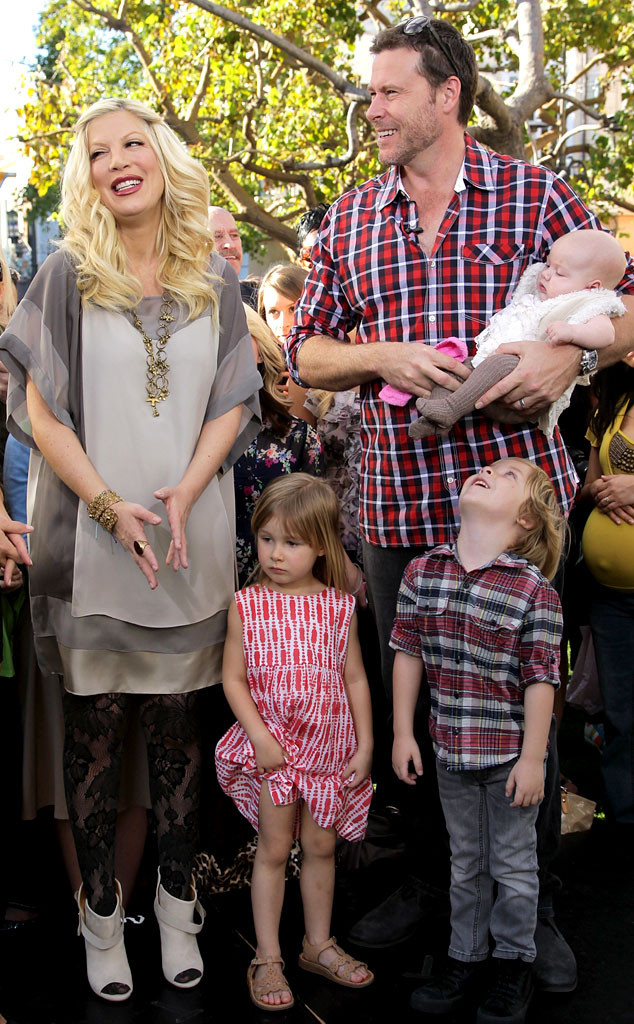 Noel Vasquez/Getty Images
Tori Spelling may be from the glitzy 90210 zip code, but these days she's dealing with some financial setbacks.
The 40-year-old actress originally revealed her money troubles to People, explaining that she and husband Dean McDermott have been tightening their wallets recently.
"[We're] in the entertainment business, and things change year to year. We don't have a series on the air right now, so we have to be more restrictive of what we can spend, just like anyone who currently doesn't have a steady job."
Spelling added, "I haven't bought a purse in three years and it's fine. I look back at the girl who shopped at Gucci in my twenties and I can't even relate. I can't believe I thought that was important."