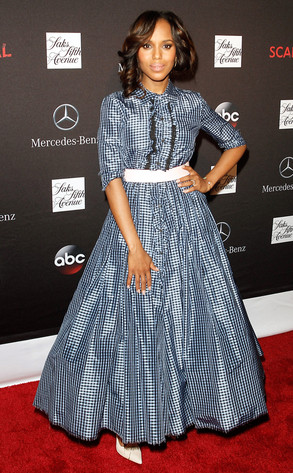 ABC/Lou Rocco
Kerry Washington's TV alter ego, the always fierce Olivia Pope on the hit series Scandal, is known to guzzle a big glass of red wine while she is trying to "handle" situations.
But, it's all an act. In real life, Washington doesn't drink alcohol.
"I actually live quietly," the always stunning 36-year-old actress told the NY Post. "Work hard. Get bored easily. Don't drink. Who needs those empty calories?"
However, she recently dished to E! News that "cookies and wine" were a part of her Pre-Emmys diet. Guess she only breaks out the vino for special occasions?
The New York native also explained that she is very health conscious when it comes to her diet.
"I watch what I eat," she said. "I train, do Pilates."