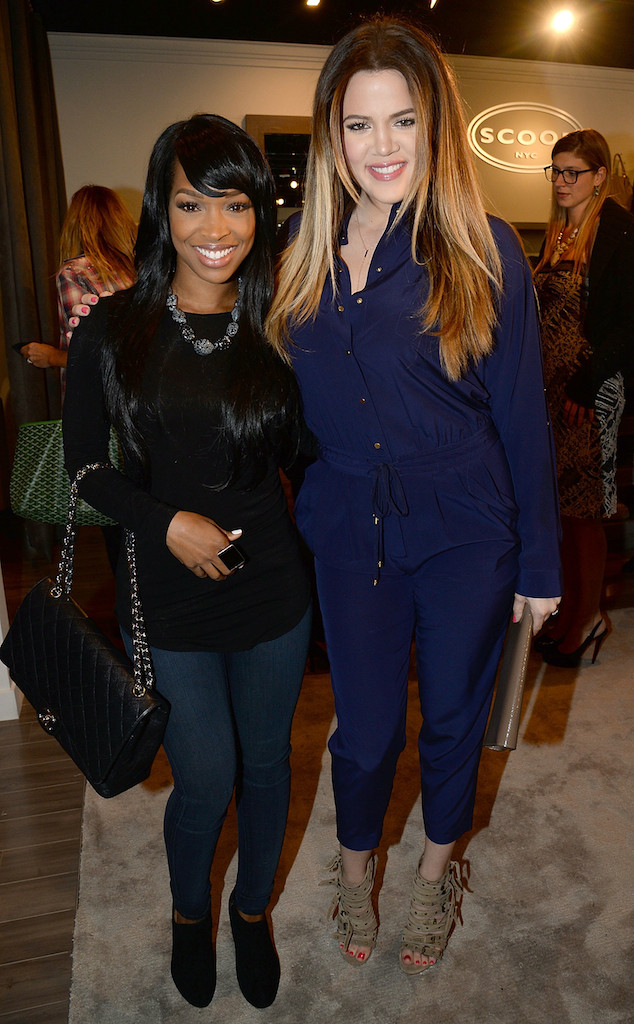 Chris Weeks/Getty Images for SCOOP NYC
It was right back to work for Khloé Kardashian Odom after a brief trip to San Francisco to join her family for what turned out to be Kanye West's proposal to Kim Kardashian.
"Clearly @kyliejenner and I were having a moment! #TearsOfJoy #Sisters," she posted to Instagram Wednesday along with a pic of her and Kylie Jenner all choked up over their sister's birthday present—which was a surprise to almost everyone who watched the moment unfold!
So it's understandable that Tuesday, when Khloé showed up at the opening of Scoop NYC in Beverly Hills, hosted by philanthropist and friend of the family Shelli Azoff, she didn't give interviews and stuck to posing for pics with her fans.