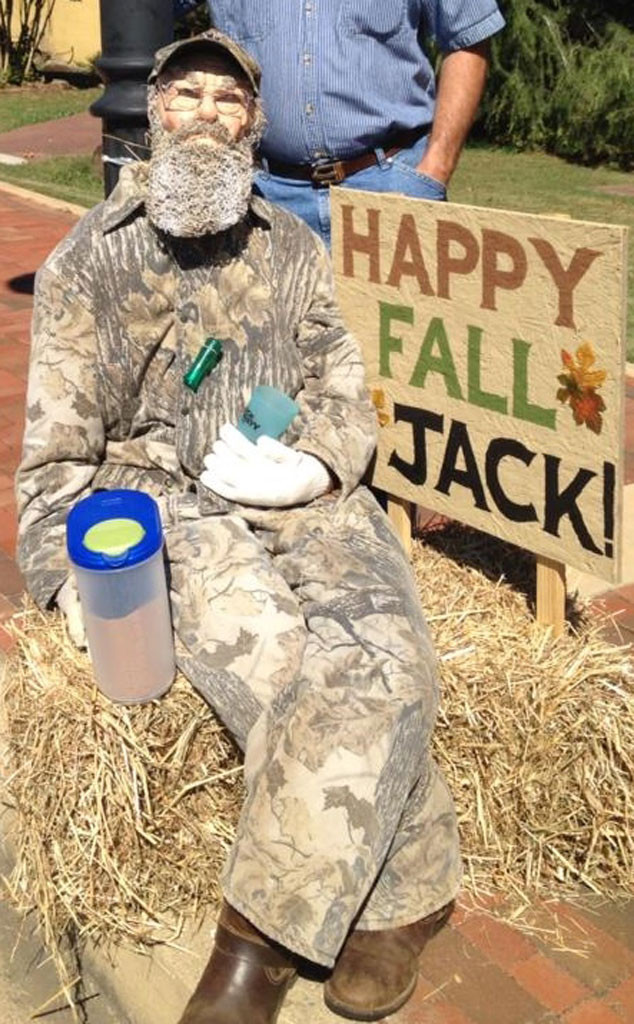 Courtesy: Cherokee Tribune
Attention all Duck Dynasty devotees!
An arrest has been made in the case of the missing Uncle Si Robertson scarecrow in Ball Ground, Ga.
A 16-year-old, whose identity has not been released, was charged with theft after police found the scattered and burned remains of the straw statue in the backyard of his home.
Looks like this whodunit may be solved after all!
Ball Ground Police Chief Bryon Reeves explained that after a thorough search throughout the town, the case seems to have been solved. Well, at least for now.
"We discovered after a little investigation that a juvenile had taken it. I made contact with the juvenile who lives a little further away and he admitted to taking it," Reeves said. "It was nothing but ashes, it was completely gone."
City Manager Eric Wilmarth told reporters that the teenager's interest in the famous show—and scarecrow—may have been his motive.