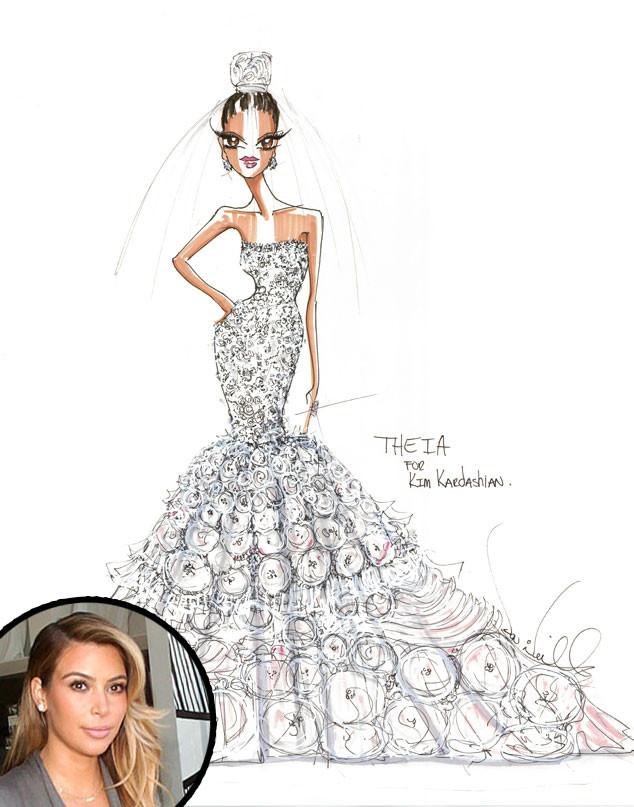 Splash News; Theia
We're still over the moon about Kim Kardashian and Kanye West's exciting engagement this week, and we just know that their big day will be nothing short of magical!
And apparently, we're not the only ones already daydreaming of Kimye's upcoming nuptials—bridal designers are ready and waiting to service the star just as soon as she's ready to go wedding dress shopping!
Particularly, bridal designer Theia, who has attracted celeb fans like Taylor Swift, Carrie Underwood and Lindsay Lohan, already offered us an exquisite sketch that creative director Don O' Neill produced just hours after the announcement.
Um, amazing.