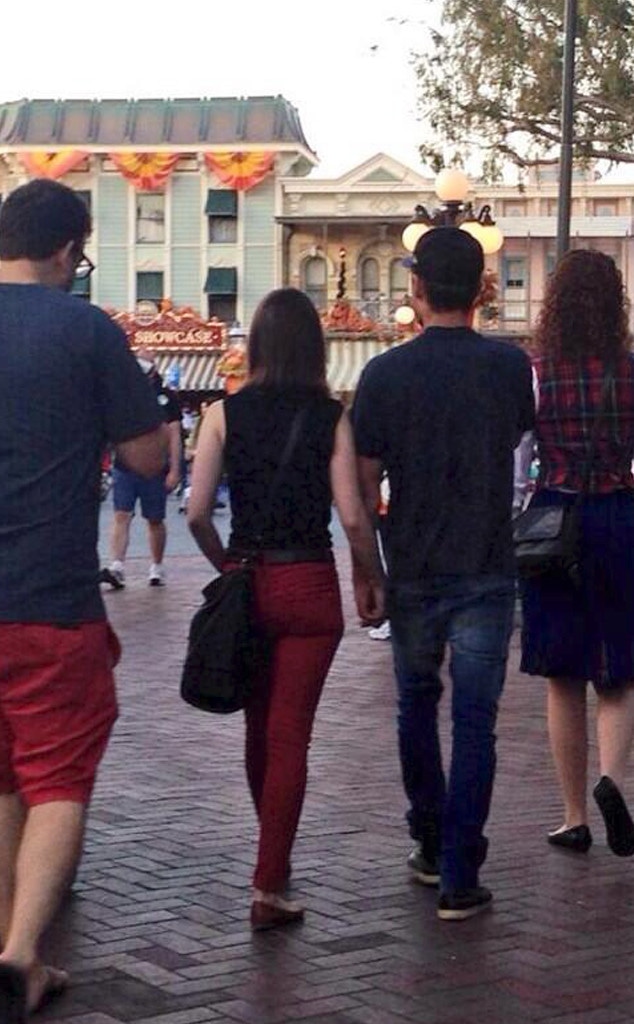 Twitter
Zac Efron and Lily Collins certainly seem to be enjoying each other's company.
The duo continued to fuel romance rumors after being spotted together at Disneyland last night, which could simply be two pals hanging out with Mickey Mouse and the gang, except a fan caught a snapshot of the two actors holding hands while strolling through the amusement park.
So are they or aren't they?!
Well, multiple sources tell E! News that the pretty pair are dating but add that they don't know how serious their relationship is, while another source close to Collins' camp insists that the two stars are just "hanging out" and "not dating."
Zac and Lily were also recently seen stepping out together for a movie night in Hollywood sparking the idea that these two celebs, who were once (kinda) dating, have decided to give their romance another shot.
However, after their split in June 2012, a source close to the stars told E! News that their love story was blown out of proportion.
"They were never really together, so you could say they split, but they were never an official couple," the source said at the time. "They hung out a bit, but it was super casual."
Seems like history is repeating itself.
—Reporting by Baker Machado and Holly Passalaqua