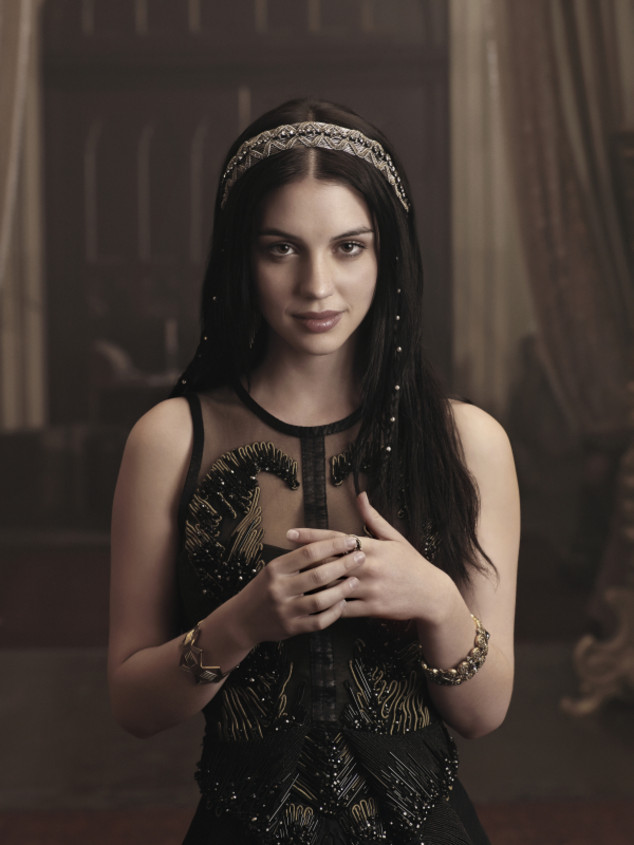 Joss Barratt/The CW
Fun fact about Mary Queen of Scots: There weren't many fun facts about her.
So when the Internet erupted in a ball of fury last week that the CW's Reign is not historically accurate, we took a good, hard look at our newfound love for this show, and decided: We totally stand by it.
Reign—which airs its second episode tonight—is not a history lesson. It is sorta-kinda inspired by true events of the 16th Century, but focuses on a 15-year-old Mary (Adelaide Kane) who has just been freed from a convent, to the freedom of life with the French royal family, and is just a girl trying to have fun despite the stoic confines of the monarchy. It is arguably the most ambitious series the CW has ever done, but most importantly, it is so much fun to watch—thanks to, in part, to the writers' determination to not get bogged down by historical accuracies. In a sea of lackluster new fall TV dramas, Reign (along with Blacklist) is currently at the tippy top of our must-watch list.
Here are 11 reasons we are obsessed with Reign, and don't mind sticking to history books for history lessons!