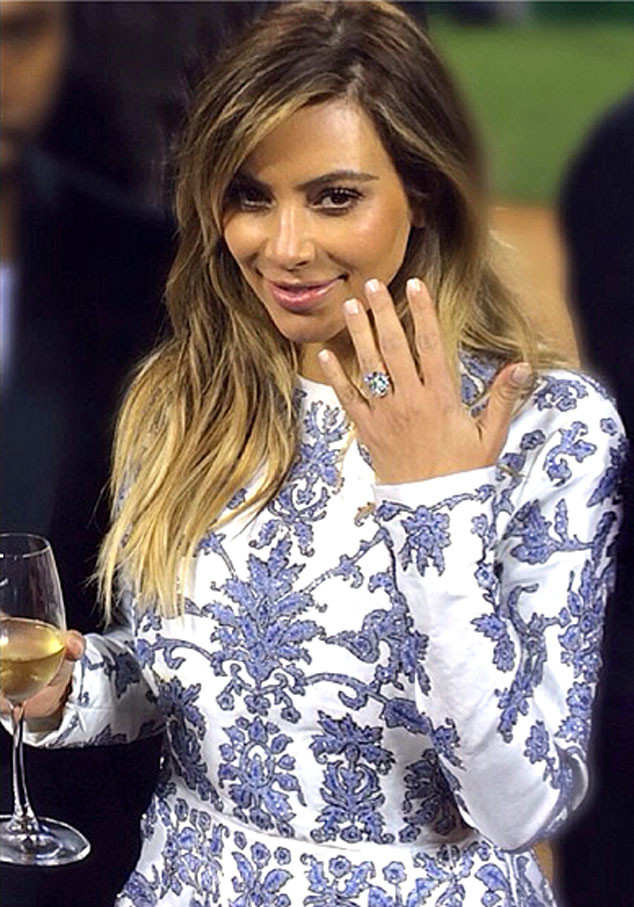 Instagram
Loose lips sink ships, which is precisely why Kris Jenner was the only family member to know about Kanye West's plans to propose to Kim Kardashian beforehand.
A source close to the family tells E! News that fairly extreme measures were taken to keep the grand occasion a secret from the 33-year-old, as well as her sisters.
"Only Kris knew it was a proposal. Her sisters didn't know," the insider explained. "They just thought that it was a birthday surprise."
So you can imagine how shocked they were when they arrived at San Francisco's AT&T Park and learned of the real reason they were asked to attend.