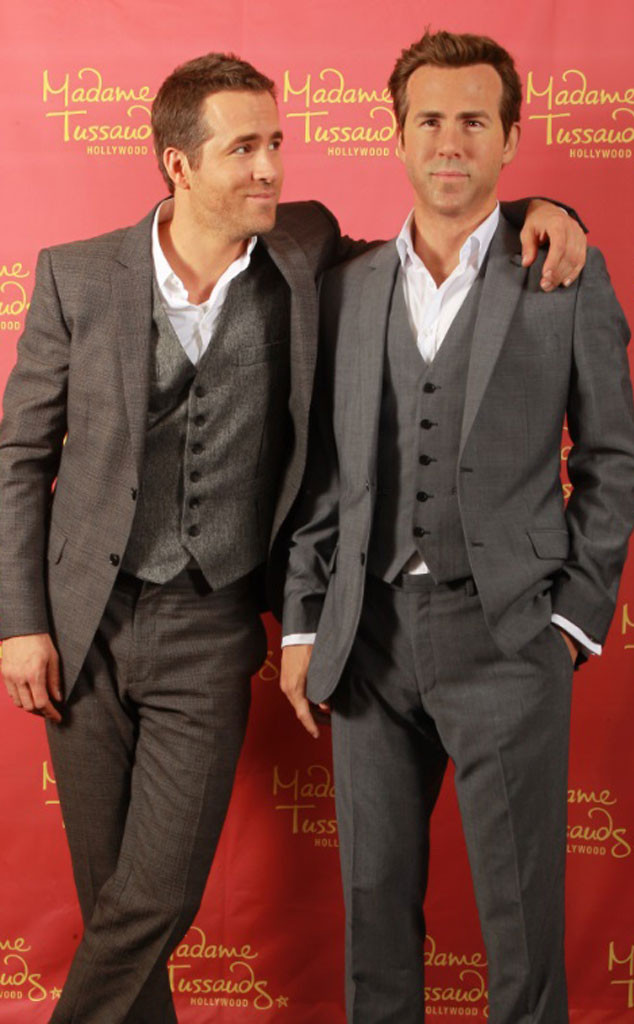 Madame Tussaud
Happy birthday, Ryan Reynolds!
The actor turns 37 on Wednesday, Oct. 23, and while Blake Lively is undoubtedly baking him some delicious sugary confection, this mound of wax might take the cake. Yes, as you can see, the birthday boy came face to face with a wax version of himself at Madame Tussauds Hollywood.
The real Ryan stuck an arm around wax-Ryan and struck a pose on the red carpet. (Amazingly, the sheer hotness coursing between the two of them didn't result in either having a full-body meltdown.) Both versions of the former Sexiest Man Alive looked dapper in suits, although Ryan the human had a bit of a befuddled expression while his wax counterpart stared off coolly into the distance.