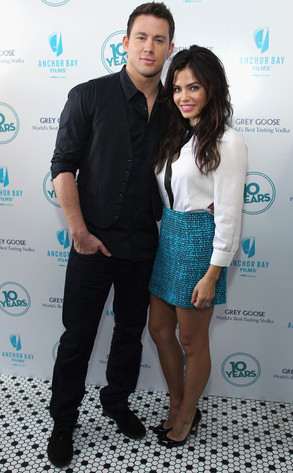 Neilson Barnard/Getty Images
Is there ever a time when Channing Tatum is not sexy?
While the obvious answer is "no," the question was nevertheless posed to his wife, Jenna Dewan, when she called in to Ryan Seacrest's radio show on Wednesday, Oct. 23.
"I mean, he's pretty damn sexy," the Witches of East End star quickly noted before adding, "He definitely hogs the bed [though]. I don't know if that's not sexy. But I'm like constantly, between him and my two dogs, falling off the bed at night."