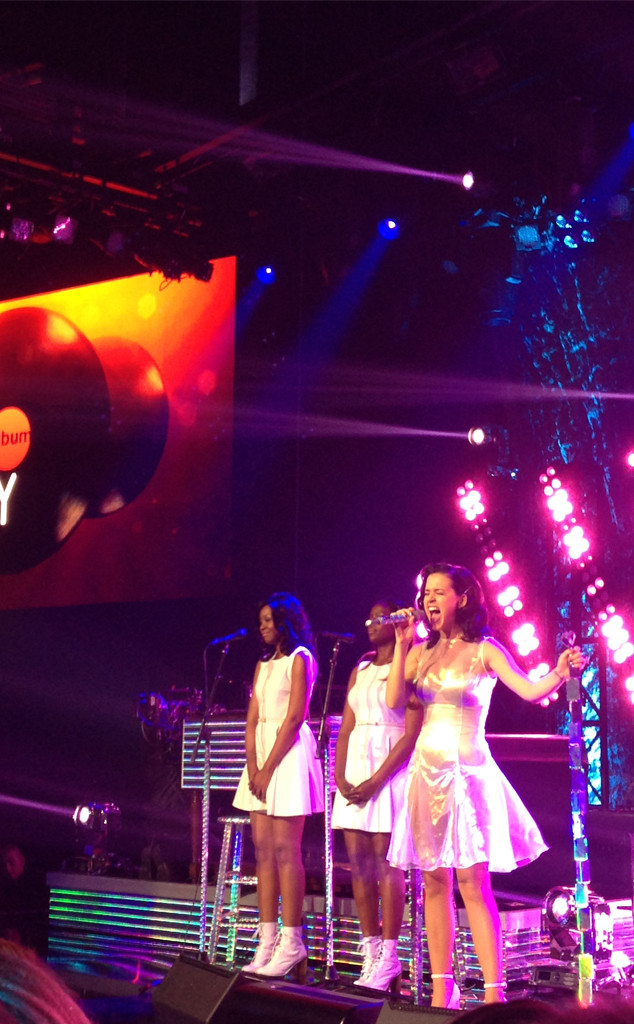 Sierra Marquina
When Katy Perry sings "Roar" in concert, you'll hear it all right.
After performing at Tuesday night's iHeartRadio listening party in L.A. to promote her new album, Prism, the pop superstar dropped some "magical" news about what she has in mind for her upcoming tour.
"The Prism tour is going to have a lot of magical moments," Perry said in a Q&A with those in attendance, adding that she hasn't officially announced the trek yet but dates will be forthcoming.
As for what Katy-philes can expect?