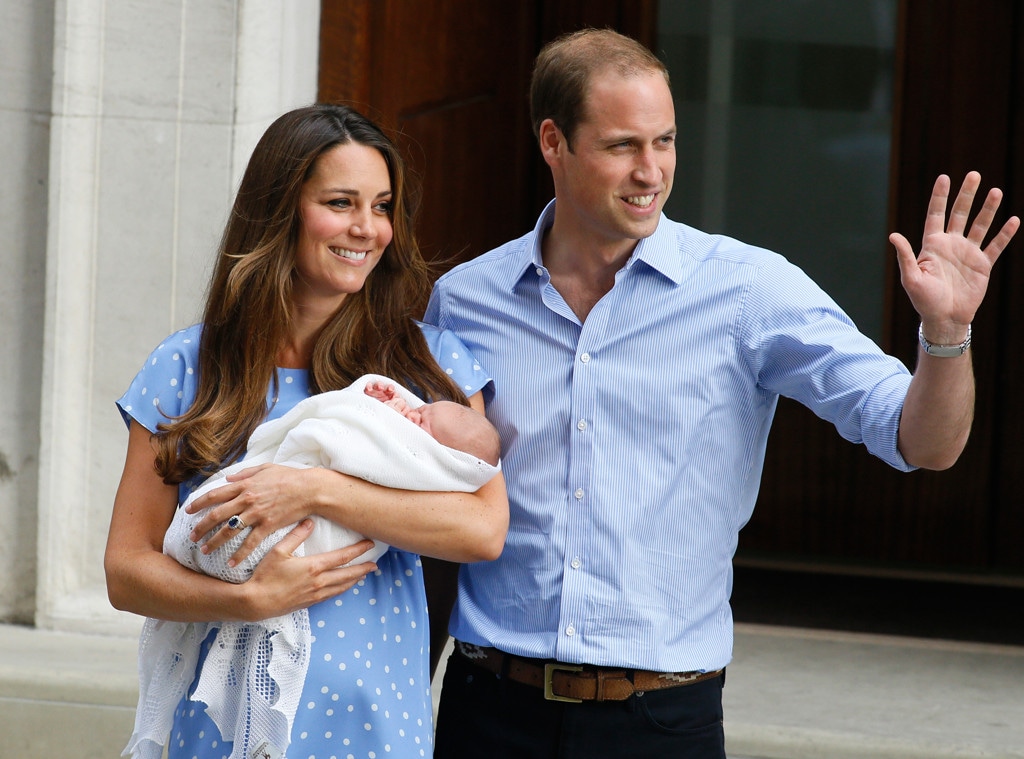 AP Photo/Kirsty Wigglesworth
Prince William and Kate Middleton picked a wide range of people to be Prince George's godparents. Before the intimate christening takes place at the Chapel Royal in St. James' Palace on Wednesday, Oct. 23, the names of the seven selected were made public. They are as follows:
— Oliver Baker, who attended the University of St. Andrews with The Duke and Duchess of Cambridge
— Emilia Jardine-Paterson, who attended Marlborough College with the Duchess of Cambridge
— Earl "Hugh" Grosvenor, who is the son one of William's own godparents, the Duchess of Westminster
— Jamie Lowther-Pinkerton, who served as Private Secretary to the Duke and Duchess of Cambridge and Prince Harry from 2005-2012 and continues to serve part-time as Principal Private Secretary and Equerry
— Julia Samuel, who heads up the Child Bereavement U.K. charity and was close friend of the late Princess Diana
— Zara Tindall, who is the Duke of Cambridge's cousin and an Olympic equestrian
— William van Cutsem, who is a childhood friend of the Duke of Cambridge
Somewhat surprisingly, the royal couple's siblings—Prince Harry and Pippa Middleton—were not named godparents. They will attend the ceremony, however, as will Queen Elizabeth II, Prince Charles, Camilla Parker Bowles, Michael Middleton, Kate Middleton and James Middleton. Only 22 guests will be present.
As previously reported by E! News, George will wear a handmade replica of the royal christening robe, made by Angela Kelly, dressmaker to The Queen. The Lily Font and water from the River Jordan will be used during the baptism.
"As a nation we are celebrating the birth of someone who in due course will be the head of state. That's extraordinary," the Archbishop of Canterbury, the Most Rev. Justin Welby, said in a short video on his website. "It gives you this sense of forward looking, of the forwardness of history as well as the backwardness of history, and what a gift to have this new life and to look forward."
The 3-month-old future King of England has one more godparent than both his father and his uncle. "It was entirely their choice, their personal preference," a palace source tells People. "There was no set number that they had to choose and have gone with seven people."
John Stillwell-WPA Pool/Getty Images
The source adds, "They wanted to include family and friends and reflect their life on both sides."
Following the service, which begins at 3 p.m. London time (10 a.m. ET, 7 a.m. PT), the Prince of Wales and the Duchess of Cornwall host give a private tea in Clarence House. Guests will be served slices of christening cake, which is a tier taken from The Duke and Duchess of Cambridge's wedding cake.
Jason Bell will take pictures in Clarence House and release them on Thursday, Oct. 24.