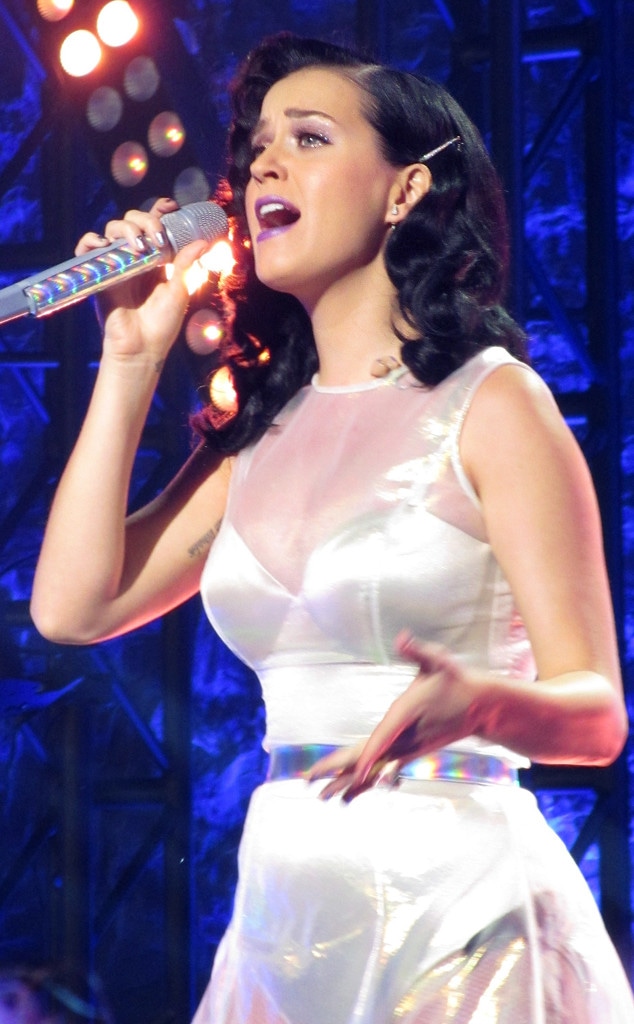 Nic/X17online.com
It turns out Katy Perry likes to take a piece of her friends with her wherever she goes.
Literally.
After performing at the iHeartRadio listening party tonight in L.A. celebrating the release of her brand-new album, Prism, Perry took questions from some of the lucky fans who managed to snag a spot in the audience—and things got a bit hairy.
One fan asked Perry what she keeps in her purse, to which the pop star replied that she keeps a "big empty purse."
She does now, anyway.
"One of the first times I went to the Grammys, I got to share a dressing room with Miley Cyrus and Taylor Swift," Perry recalled, going off on a sudden tangent, "and I asked them for a lock of their hair from each one of them, which is totally creepy, but awesome."
And apparently Cyrus and Swift both obliged because...
"I put little bows on them individually and put them in my purse. And that was my little secret and I'm a freak!" Perry giddily acknowledged.
Even the evening's host, Mario Lopez, wasn't sure quite what to say after that strange reveal, but somehow, we just love her all the more for it.
She also said that Miley is probably the most famous person in her phone right now, if not the whole world, so...Credit Perry for the foresight to want the "Wrecking Ball" singer's hair years ago!
Something that we were not surprised to hear, however: Perry mentioned being in love multiple times throughout the show, though she never referred to boyfriend John Mayer by name.
A girl has got to keep some secrets to herself, right?
(P.S. If you missed tonight's livestream, the CW is airing Perry's performance and Q&A this Friday at 9 p.m.)
—Reporting by Baker Machado and Sierra Marquina