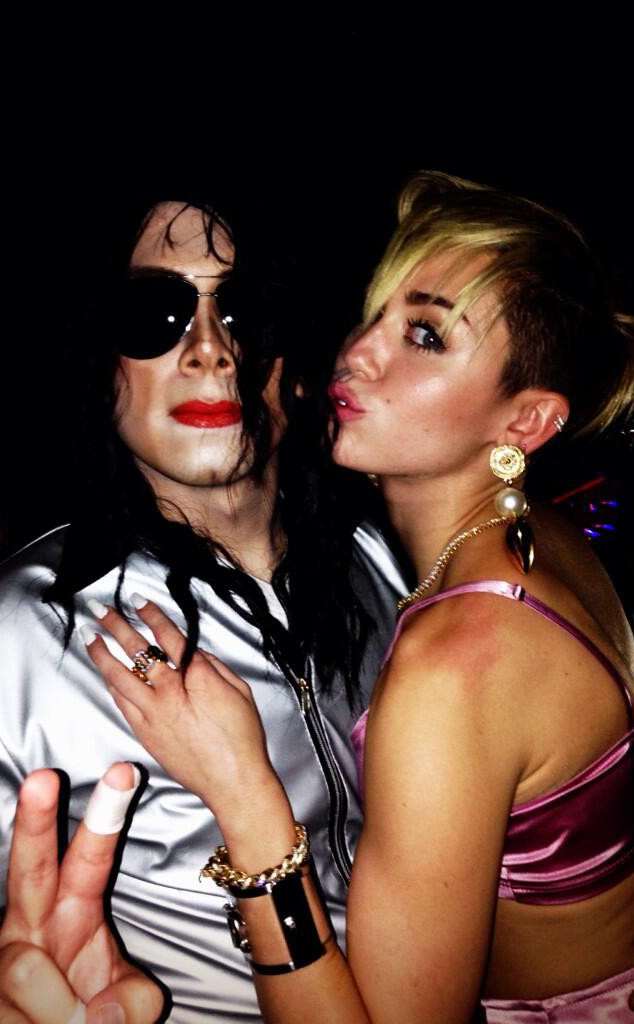 Twitter
Miley Cyrus has professed her love for the King of Pop on more than one occasion.
Most recently, the 20-year-old told Rolling Stone magazine that she wants Bangerz to one day be as highly regarded as Michael Jackson's Bad album, which shows that the ambitious songstress has set her sights on being the best. Right?

Then again, maybe Miley's set her sights on being next to the best! Check out this picture that the "Wrecking Ball" singer tweeted this pic of her and someone who looks a whole lot like the pop icon...